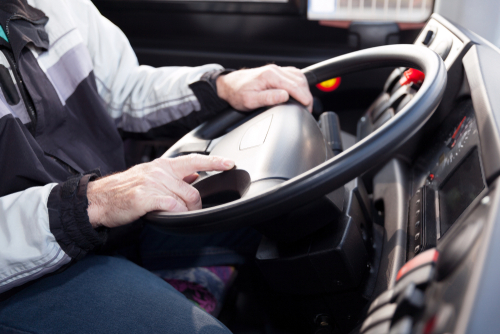 3 Ways our Union Relationships Speed Up Deliveries
Originally posted on January 18, 2019, this post has been updated for accuracy and relevancy.
As a New York trucking company, we understand the difficulties of finding the right union transport provider. When you're arranging for your construction site delivery, you need a company that will safely deliver your freight, and quickly. It may not seem like it, but ensuring this is quite a complex endeavor.
Even if they leave early to accommodate standard road delays like heavy traffic, other companies may not be able to deliver on that promise. Because our trucking company is part of the teamster union, we have excellent professional relationships. In addition to numerous other benefits, they help us streamline our delivery times. Read on to learn more about how our union relationships speed up the delivery process.
1. We Are in The Same Labor Union
Because we're a union trucking company, all of our drivers are members of The International Brotherhood of Teamsters. This is the same labor union that many NYC construction professionals operate in! Therefore, both our teamster truck drivers and the on-site stewards and superintendents are in the same union.
In addition, this relationship goes beyond titles. Union members negotiate contracts together, and navigate the same channels to resolve professional issues. Also, they share a strong sense of pride in their work and organization! Fortunately for our clients, we have many strong relationships that help us pass those benefits into our services.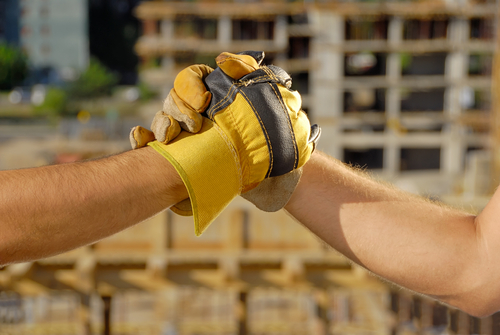 2. Our On-Time Deliveries Help Meet Your Deadlines
Even for the most efficient and prepared managers, keeping projects operating on schedule can be a nightmare. There are tons of variables to deal with – the weather, construction teams, union trucking insurance and permits, to name a few. Having your construction materials or machinery delivered by a union company should be a default assumption. Unfortunately, most of the time, it's a major concern.
Because our union trucking company has steadfast connections with job site superintendents, this is never an issue. We never experience delays by other vehicles, and we're always prepared to meet your deadlines. Thanks to route surveys (and not to mention familiarity with the terrain), we're also well-informed about departure times!

3. We Ship Materials Between Job Sites with Ease
There's no stress-inducing nightmare quite like suddenly realizing the
pallet
of materials at your midtown job site actually belongs in the financial district. Or, a sudden, spontaneous need to install your Upper East Side transformer in a SoHo building. Logistically, it's difficult for construction teams to do this independently. Therefore, many choose to hire trucking companies. However, only a NYC union trucking company can handle this task with flawless precision.
Most trucking companies would have find this task nearly impossible. First, they have to enter the job site to retrieve the materials. Without special equipment like liftgates or forklifts, this can take an absurdly long time. Then, they have to leave, navigate through bustling  and narrow city streets, and somehow end up at the second job site on time. Finally, they have to enter the second job site, and unload.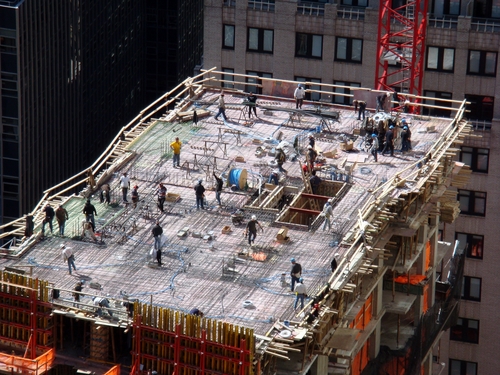 For an experienced union trucking company, this process is a breeze. Because we're familiar with job site supervisors, there's minimal downtime between entering and leaving each site. Our forklifts and liftgates allow us to load and unload palletized materials with ease. And, because our drivers have over 20 years of experience driving around NYC, we're adept at finding the best routes.
Union Trucking in New York City by Iron Horse Transport
At Iron Horse Transport, we're completely committed to providing streamlined shipping services for construction sites. Whether you have a final mile delivery or need something shipped across town, our team can handle it. Our back office support staff is always available to answer any questions that you might have!