Iron Horse Transport offers customized port drayage services in New York and New Jersey. We transport from the port, to the final destination, or to the storage facility and then the final mile.
Iron Horse Transport has the necessary drayage services bonding and licensing. We take containers in and out of ports, harbors, warehouses and rail terminals in New York and New Jersey.
Our Drayage Services
Drayage is an important part of the longer shipping process. Our services involve taking the shipping containers from the ship decks, and then loading them onto chassis.
Most containers are your standard 20 or 40 foot containers, which we will supply chassis for on a rental basis per day.
Some containers are "open top." These containers usually carry goods that are out of gauge. Iron Horse specializes in the transportation of out of gauge containers. These containers require permits and escorts.
Ports We Serve
Global Terminal
Maher Terminals
APM Terminals
Port Newark Container Terminal (PNCT)
Packer Avenue Terminal
New York Container Terminal (NYCT)
Croxton Terminal
CSX
Red Hook Container Terminal
Drayage Services - Get a Quote
---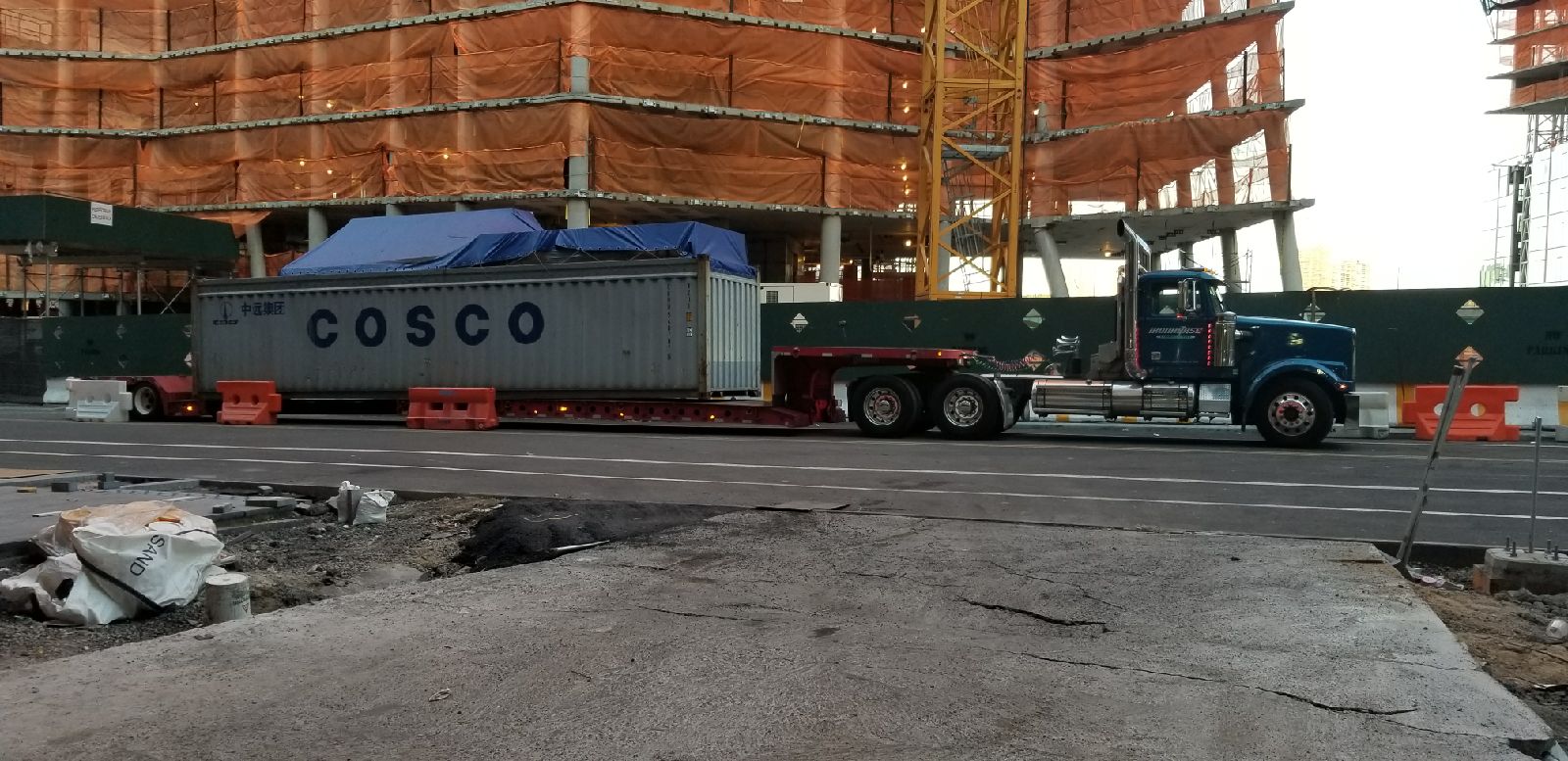 Out of Gauge Transport
Out of gauge (OOG) is a cargo that normally exceeds the dimensions of a shipping container by length, width, height, or all of the above.
Our shipping team provides safe transport for your OOG freight.
Other Types of Transport Services
Refrigerated Cargo
Alcohol & Liquor
Overweight Cargo
What is Drayage?
Drayage is an important aspect of the construction industry, and it is constantly growing. Building materials such as glass, curtain wall, lumber, and stone is sent from many different countries to the United States. When these materials arrive to the port in a shipping container, you will need that freight moved. This is where drayage trucking services come in.
The term "Drayage" describes the process of transporting goods over short distances. This term is used mainly by the container shipping industry.
Whether you are sending or receiving a container, Iron Horse helps you move it.
Drayage Services New York
Whether your freight goes from ship to truck or truck to ship, the link in the supply chain is drayage services. If your business ships goods, you will need reliable drayage services in New York.