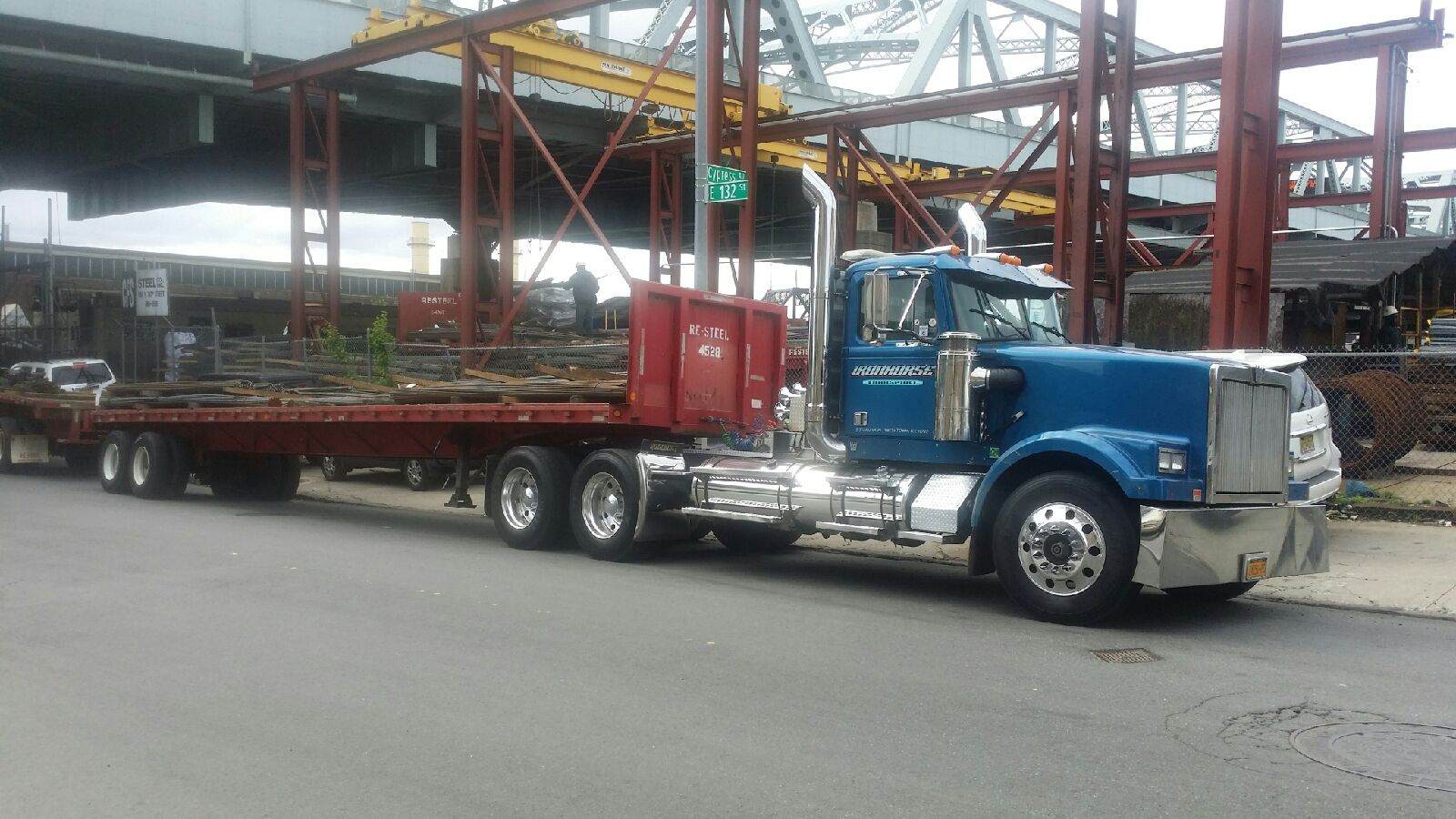 5 Things to Look for in a New York Trucking Company
When you're coordinating a construction project in NYC, there are so many factors to consider. Will all of the employees be on the job site during the appropriate times? Do you have the appropriate building permits? Will the NYC trucking company arrive punctually, with the freight in good condition?
This final consideration is important – but with everything else going on, it should be the last of your concerns. In this post, we'll detail how you should evaluate potential NYC trucking companies, and identify the right fit. Basically, you'll have to consider all of these factors to find the right company.
1. Proper Licenses
For companies taking care of your valuable freight, this should be the very first thing you look into. Anybody that you entrust with this expensive (and fragile)  materials should be qualified to transport them. This means a commercial driver's license at the very least. Also, possibly more, depending on the equipment.
However, there are other legal considerations to make beyond commercial driver's licenses. First, commercial truck insurance is an important precaution that the company should have taken. Additionally, it's mutually beneficial. For you, as a union representative, this means protection (and financial backing) for your freight. For the trucking company, this means the assurance that they're covered in case of an accident. Finally, when navigating difficult territory, this is more important than ever. This is especially important for construction site delivery.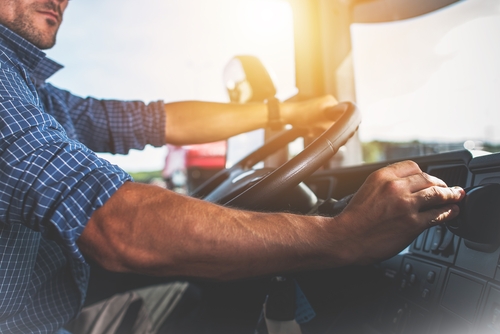 2. Experience
Even with the proper licenses, not all trucking companies are the right fit for transporting your freight. There are plenty of variables on the roads in New York City. Plus, you need the confidence to trust that the driver hauling your freight will make the right decisions.
The only way to ensure that your freight will be safe is with an experienced driver. All drivers have to start somewhere – but experienced drivers are more capable of making safe decisions. With an awareness of the potential danger and how to avoid it, experienced drivers are the better fit for transporting your freight.
However, the advantages extend beyond driving skill. Experienced drivers are also better at coordinating freight pick-ups, and understand the logistical barriers that might slow down the journey. Additionally, they're familiar with relevant regulations.
3. The Proper Specialty or Expertise
Not all trucking companies aim to accomplish the same purpose. Some are dedicated to helping people move, whether across the state or country. Some specialize in moving merchandise across the country. Also, if you're managing a construction site in the thick of NYC, then you need a New York trucking company that can handle your needs.
At Iron Horse Transport, we're dedicated to hauling freight to the construction site. This means familiarity with the area, and taking care of final mile delivery.
4. Equipment
In order to transport your freight efficiently, the company should have plenty of resources at its disposal. Using the proper resources for the specific freight will streamline the process. This will make it easier (and faster) for everyone involved.
The Right Trucks
The right trucking company for your job isn't limited to one truck – they have the right tool for the job. In addition, depending on the freight that must be transported, the right truck could mean one of many things. At Iron Horse Transport, we have several different types of trucks in our fleet.
Sometimes, fragile or mechanical freight must be kept safe from the heat, rain and other elements. Dry van trucks keep this freight in an enclosed space.
In other situations, it makes more sense to transport freight on an open flatbed truck. This is normally the case for building materials, such as cement blocks, tiles, and lumber. Loading and unloading this freight is a quick, easy process.
Truck Bed Size
The standard truck bed is not suitable for all freight. NYC trucking companies should prepare for oversized freight with trucks to accommodate it. Step deck trailers sit lower to the ground, and can carry taller freight. For other unconventional deliveries, the trucking company should have even more solutions.
Forklifts and Liftgates
There are other pieces of equipment that New York trucking companies should have access to that will make a difference in your delivery process. Forklifts can easily lift and place palletized and banded freight. This not only speeds up the unloading process, but also enables your job site employees to begin using them sooner. Liftgates help truck drivers to move non-palletized freight from the truck to the ground with ease.
5. Advantageous Relationships
While safety and efficiency are important, having a reputation can also pay off in unexpected ways. Our New York trucking company has made many connections in the union construction world over the years. In doing so, we've developed a rapport with job site superintendents.
These relationships allow us to complete our deliveries in a shorter period of time. In doing so, we will minimize the downtime, and help you to complete your project in a shorter time frame.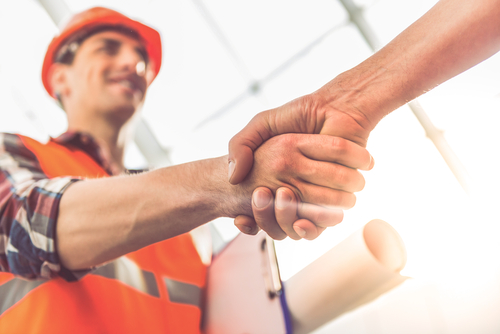 Conclusion
When you need expensive materials or machinery delivered, you should not blindly trust anyone. Iron Horse Transport is a fixture within the union transportation industry. As union members ourselves, we can provide top-notch, reliable service.