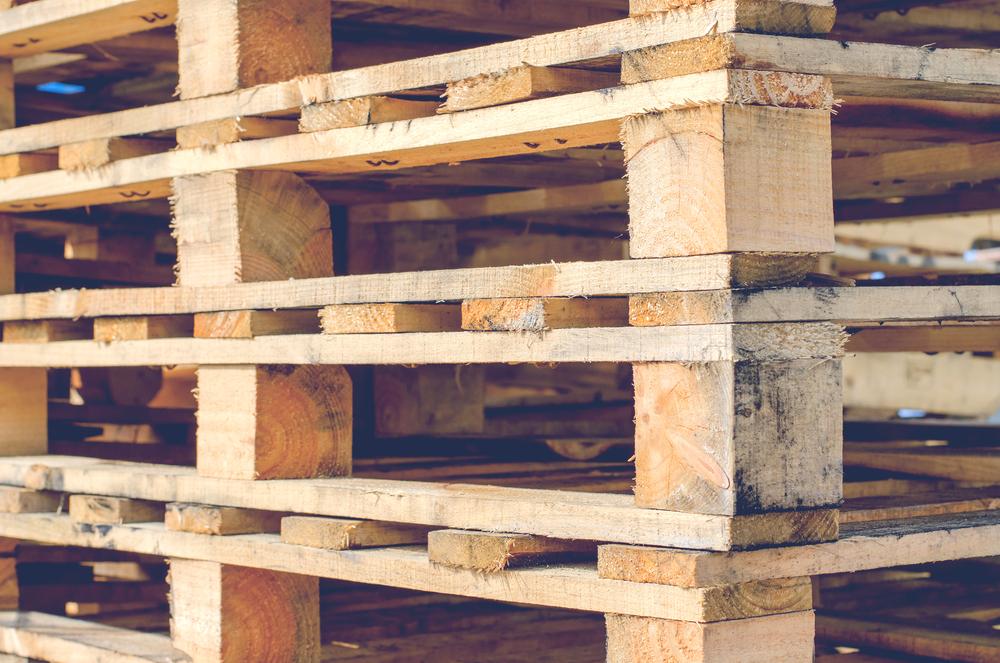 Flatbed Trucking: Advantages of Palletized Shipping
Dry van freight trucks may be best suited for tasks like final mile delivery, and for keeping freight safe from the elements. However, flatbed trucking is ideal for transporting large quantities of palletized freight that must be quickly unloaded. This is a shipping system with several advantages, from saving time to promoting security.
At Iron Horse Transport, we understand that ensuring the safe shipment of your materials is a massive priority. As a New York trucking company, we've essentially made it our mission to make the process as convenient, fast and safe as possible. In order to accomplish this, we have a variety of trucks, and each serves a different purpose in freight transportation. These safeguards and shipping systems are a few of the reasons why trucking has surpassed rail as the most popular shipping method.
What Does "Palletized" Mean?
Basically, palletizing is simply the process of placing freight on a pallet (wooden platform) to streamline shipping. Pallets are a useful shipping tool for flatbed trucking companies, especially in delivering to union job sites in New York City. As a flatbed trucking company, we know how to accommodate union workers when shipping pallets.
Union workers often palletize materials to avoid the inconvenience of transporting individual boxes. During the initial construction phases, union workers often receive cement boards and insulation from flatbed trucking companies in a palletized format. Otherwise, they would be wildly inconvenient to transport and unload. Similarly, during the finishing phase, union workers utilize flatbed trucking companies to transport tiles, as well as large quantities of mulch or other garden supplies.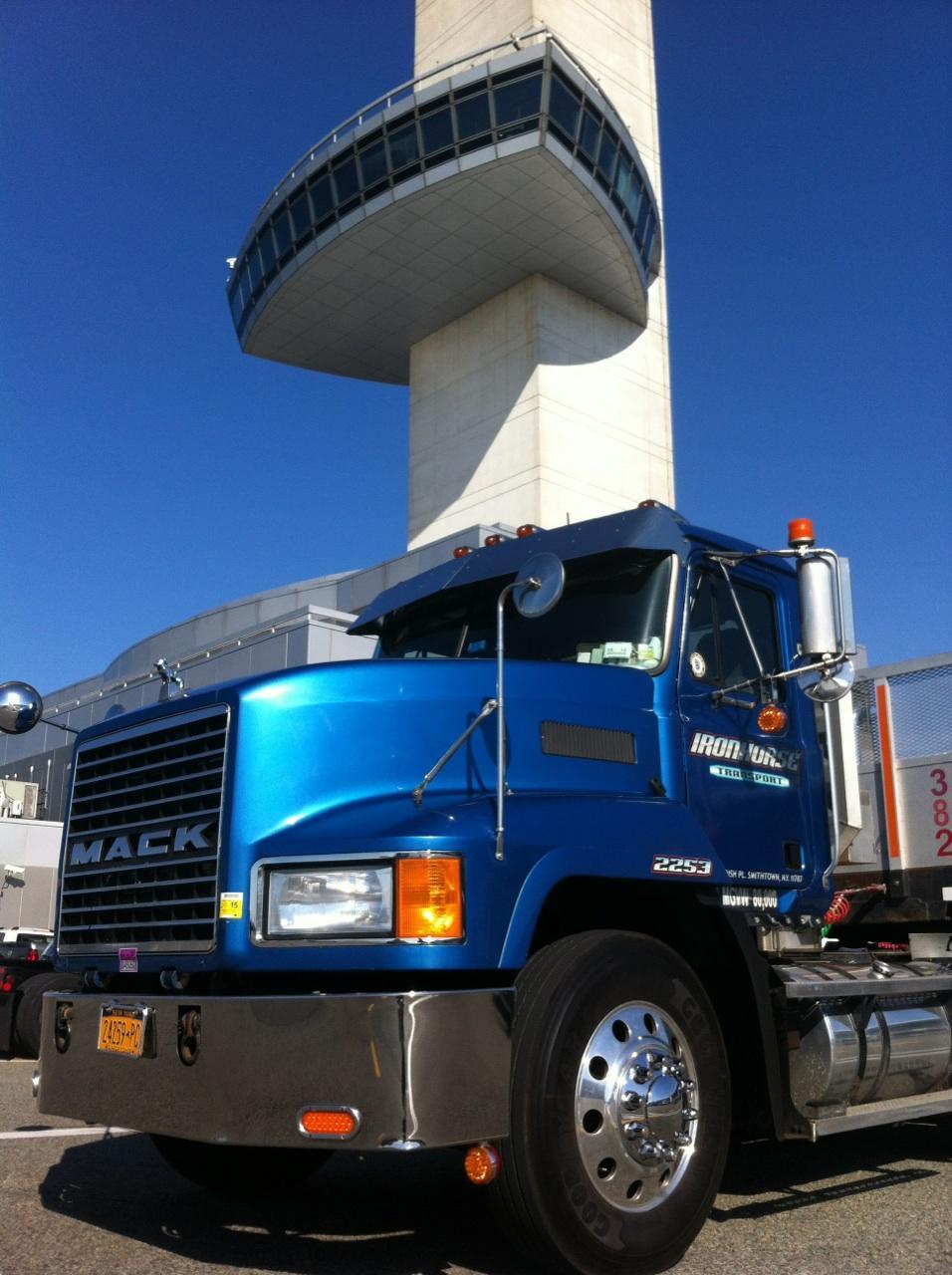 How Do I Palletize Freight?
1. Pallet Inspection:
Before stacking the freight on top of the pallet, it's important to ensure that the pallet is safe. Thoroughly inspect it for any broken slats, loose nails, or other flaws that may affect the security/stability of the freight. This is an essential step in avoiding inconvenient or dangerous problems in the future.
2. Label All Boxes:
Be sure to indicate the contents of each box. If you are shipping these boxes to a different party, then use an easily understandable notation system. A box that's not clearly, distinctly labeled can create a series of time-consuming and frustrating issues once your shipment reaches its destination.
3. Stack Boxes:
After you are organized and confident the pallet is safe, stack all of the freight on the pallet. Do so carefully, and keep the weight evenly distributed throughout the pallet, with nothing hanging over the edge. An uneven pallet or one with significant overhang could cause the pallet to flip during the transportation or removal process and severely damage the freight. Naturally, this is the kind of catastrophe you want to avoid at all costs.
4. Wrap:
Attach the end of your shrink wrap roll to the pallet, and begin to wrap. Many workers on the lazier side slack during this step, but that's a huge mistake. Start below the four corners of the pallet, and work your way upwards from there. Then, wrap the entire height of the pallet with shrink wrap several times. Pull the wrap as tight as possible so the freight doesn't budge during shipment. You will need to wrap the freight several times over– use your own judgement to determine how many times. If the freight is rigid and stationary, it's secure.
5. Adapt to the Situation:
While wrapping alone is a suitable way to secure most pallets, some may require additional attention. Some packages benefit from being banded or strapped together before the wrapping process begins to provide additional stability. As an alternative or a supplement, some people opt to bind the pallet contents to the pallet itself. When in doubt about a shipment's stability, anchoring it to provide additional security is never a bad idea.
6. Provide Shipping Access:
When wrapping your freight, be sure to keep the pallet forklift-accessible by not overloading the bottom with shrink wrap.
Palletized Shipping
What Are the Advantages for Flatbed Trucking Companies?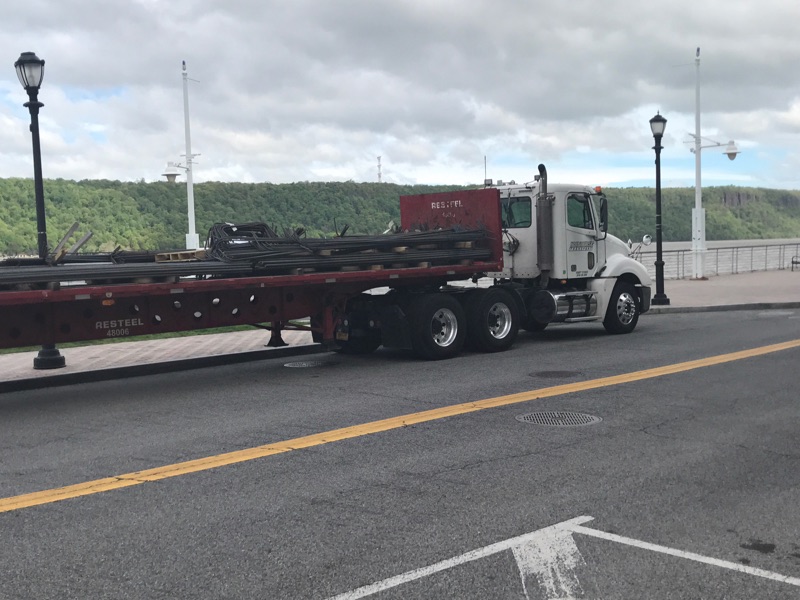 Unloading large amounts of freight is difficult to coordinate, time-consuming, and a logistical nightmare. That's why pallets provide so much value in shipping large quantities. The pallet and shrink wrap provide the fragile freight with additional security, creating even more freight protection.
Upon delivering the pallet, our union teamster drivers will simply use the attached forklift to remove the pallet and place it in the proper location. These streamlined liftgate services will eliminate hours of unnecessary, strenuous labor, and prevent your team from distraction. Our New York trucking company understands the advantages this method of shipping provides you. Additionally, our primary dedication is to delivering your freight safely.
Conclusion
Iron Horse Transportation has a history of assisting our clients by meeting their individual needs. Our union teamsters take pride in their New York trucking company, seeking to provide an efficient method of transportation for all freight. Our union relationships make our shipments inherently faster, and our back-office support ensures that our operations run smoothly and efficiently.