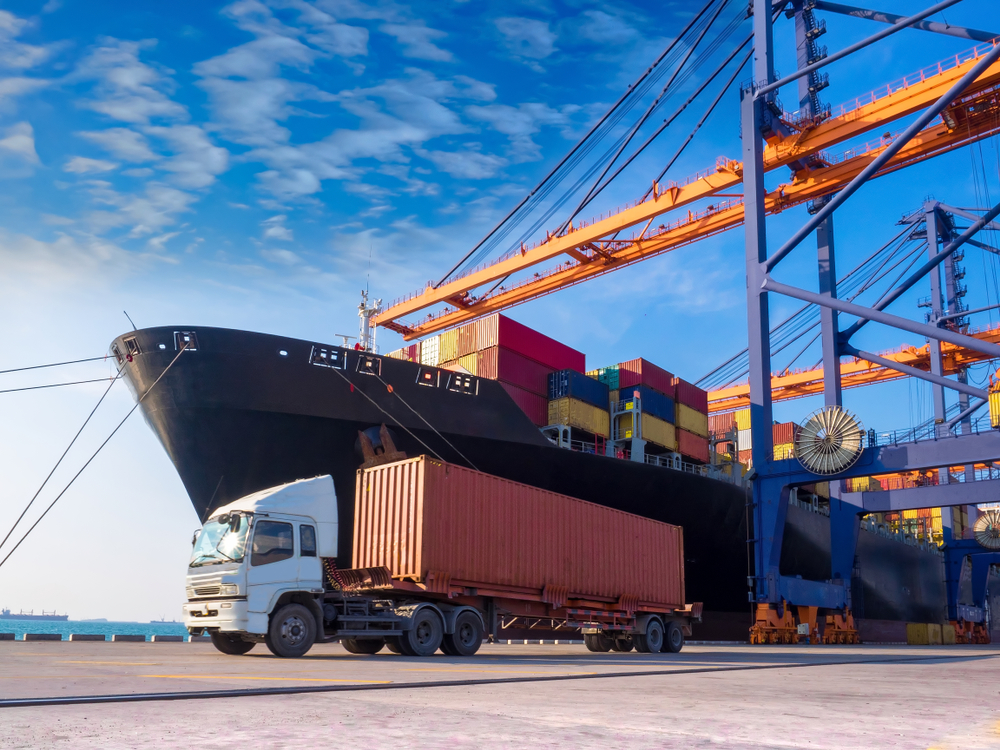 Why Trucking Services Are Preferred to Rail
Iron Horse Transport has been providing New York with drayage, final mile delivery, intermodal and other trucking services for years. Trucking businesses have competed with the railroad industry for years (and collaborated with them during intermodal drayage services).
For a long time, the preferred option for retailers was using trains to ship cargo. A few of the perceived benefits of trains were competitive rates, eco-friendly factors and larger freight volumes. However, that view has widely shifted.
Recently, more and more businesses are choosing trucking as their preferred mode of transport. So what is it about the trucking industry that's surpassed rail shipment as the more popular choice? Keep reading to find out more!
Diesel Prices Dropping
One of the benefits of using railroads to move shipments was lower fuel cost. Essentially, trucks require diesel fuel, which was seen as an unnecessary expense.
However, in the past year, diesel fuel costs have lowered. The average cost of one gallon of diesel fuel went from $3.35 to $3.00. Therefore, it costs less overhead to keep trucks on the road. Consumers see the savings in their shipment expenses. As a result, they select trucking based on those savings in fuel costs.
Trucking Flexibility
At one point, the railroad was a revolutionary system. The ability to transport enormous freight over long distances transformed business. And it changed abilities to ship cargo.
However, railroads are now viewed by businesses as the more restrictive way to ship. Trains are limited to their railroad schedules and designated routes. Therefore, they're unable to transport cargo directly to customers.
Trucks are the most flexible way to deliver products. Other modes of transport can't compete with services like final mile delivery. And this is considered to be their greatest advantage over trains.
Today, retailers rely on strategies of instant, same-day shipments to appeal to consumers. Unhappy customers and lost sales can result from late shipments.
Trains have no way to make changes if the shipping address changes mid-shipment. Trucks, on the other hand, regardless of their location will reach any shipping address. Their flexibility provides an added sense of security, since drivers have a greater degree of control over their routes.
Time-Sensitive Shipments
Retailers need the fastest shipment and delivery methods possible. Consumers expect their orders to arrive in shorter time frames. So, retailers are determined to meet delivery demands.
Railroad shipments are limited by schedules. Basically, trains are the inferior option if orders are time-sensitive, while trucks are able to spontaneously deliver orders in faster windows. By using techniques like palletized shipping and liftgate services, they're not just delivering safely and quickly, but delivering larger quantities.
Modern commerce depends on speedy shipments. Therefore, the limits of rail deliveries are lessening their appeal to retailers.
Controlled Freights
Trucks don't just have an advantage when it comes to fuel prices, speed and flexibility. They also have a more diverse selection of vehicles to choose from.
Additionally, the technology of trucks is evolving. Trucks are the best shipping option when it comes to materials that are sensitive to the environment. Trucks have become equipped with temperature control freights. While fragile or high-value items can be compromised when shipped via rail. Moreover, trucking systems like air ride suspension are in place to provide protection that trains can't match.
In short, retailers can ship with confidence knowing the safety and security of trucking services.
Conclusion
Iron Horse Transport can fulfill any of your shipping requirements. We rely on years of experience, expertise and serving New York to meet any of your individual needs.