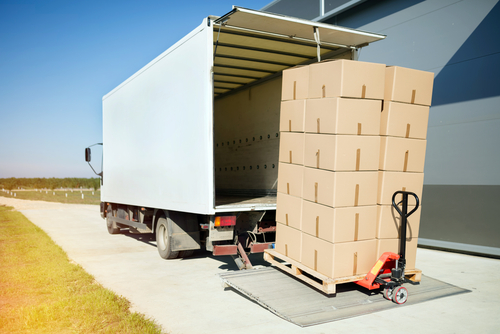 What is Liftgate Services and What to Expect
At Iron Horse Transport, we consider shipping and safety our primary responsibilities. We prioritize delivering your freight promptly and safely, and we're constantly searching for new ways to do that. Utilizing the latest trucking technology, performing route surveys and using liftgates are all critical components of our services.
Liftgates are one of the most important tools at our disposal, and they streamline the freight delivery process.
What is a Liftgate?
Liftgates are crucial in reducing the amount of time spent by each party during the freight delivery. Generally, they're built with either steel or aluminum. Also, they're usually in the shape of a platform.
Ultimately, the purpose of the liftgate is to transport cargo from the truck to the ground. Because of this, the liftgate prevents the unloading team from lifting the freight by hand. Without them, deliveries can prolong or end badly.
How do Liftgates Work?
Liftgates operate using hydraulics technology. As hydraulic fluid flows through the pump's hose and into the cylinder, the fluid forces the piston out. This then raises the liftgate platform.
In simple terms, though, liftgates are easy for our truck drivers to use! By flipping a switch, drivers can raise and lower the liftgate platform with ease. Once the freight is on the liftgate, it's one flick of a switch away from being on the ground.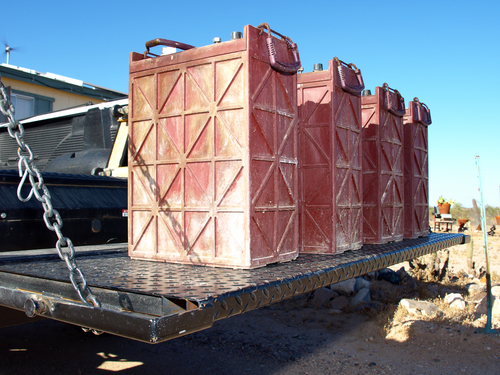 Do All Trucks Have Liftgates?
Like safety features such as ELDs and air-ride suspension, liftgates have become a modern standard for trucks. We equip all of our trucking company's vehicles with liftgates. There are two primary types of trucks in our fleet, both of which can feature liftgates.
Dry Van Trucks With Liftgates
Dry van trucks have trailers that we fully enclose, keeping the freight completely safe from inclement weather, like wind and rain. When freight can potentially be damaged by exposure to moisture, this protection is important. Liftgates can easily transport the equipment to the ground upon arrival at the job site.
Flatbed Trucks With Liftgates
Flatbed trucks, on the other hand, are fully exposed to the elements. These trucks are generally used for palletized freight– such as shingles, tile, and other bulk materials– which may not be harmed by rain. When a forklift cannot be used, liftgates can fit the entire pallet.
When Do Truckers Need to Use Liftgates?
While liftgates are always helpful in a pinch, there are two primary situations in which they are used.
Heavy Machinery
It may not always be safe to lift heavy machinery with a forklift. Instead of risking potential damage to the machinery, using a liftgate to move it is the safer option. After placing the freight down, it can then move onto a dolly, hand truck, or other transportation tool. The same principle applies to other heavy freight that can't be lifted.
Palletized Freight
Liftgates are also quite useful in bringing palletized freight down from a union delivery truck. Once we lift the pallet with the pallet jack, it goes onto the liftgate, and then lowered.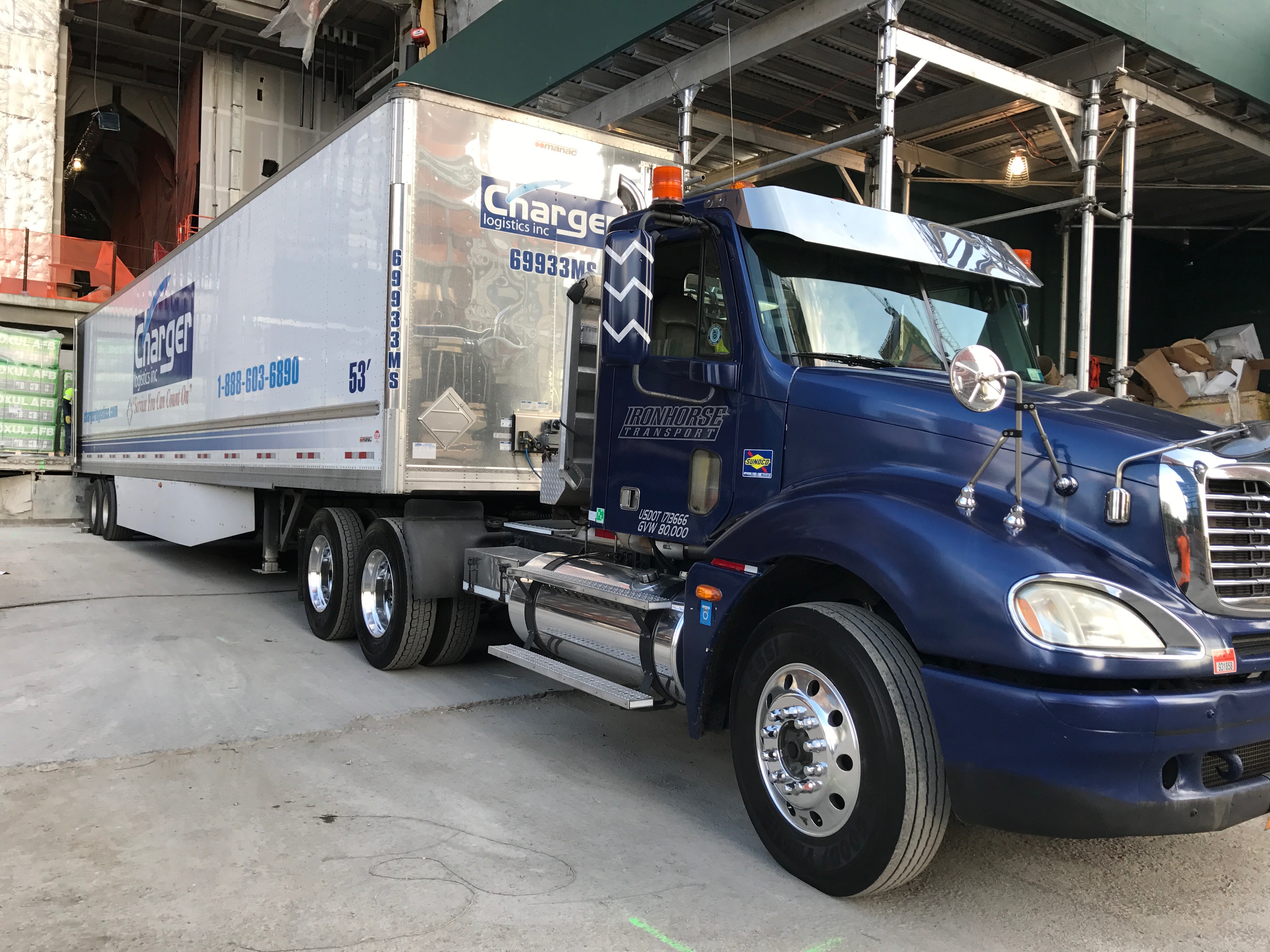 Can Liftgate Services Handle Everything?
Just about. The maximum capacity of a liftgate is 5,500 pounds, which means that anything under that weight limit can be accommodated. However, this is generally not a problem – most larger, heavier objects would be too heavy for a liftgate. Industrial applianced – like rooftop HVAC units – would not be practical to transport using a liftgate.
3 Advantages of Liftgates
Liftgates make the entire delivery process simpler. For busy truck drivers and construction sites, this tool is essential.
1. Only Requires One Person
Without a liftgate, truck drivers may have to get multiple parties involved. Thanks to this advanced technology, liftgates can complete the delivery process without involving busy construction workers or back-office support.
2. Streamline Deliveries
One of the primary benefits of liftgate is the amount of time that it takes. Rather than spending time to coordinate how to unload everything, liftgates allow the process to go as smoothly and efficiently as possible.
3. Keep Everyone on Job Site Safe
It's no secret that heavy lifting can cause severe back injuries, as well as contribute to chronic pain. Liftgates play a significant part in preventing these injuries, for both union truckers and job site employees. Lifting even one less heavy object during the day can benefit the body's longevity.
Conclusion
At Iron Horse Transport, our drivers are passionate about delivering freight promptly and safely. Contact us to schedule a delivery, or speak to our team about our outstanding service.