8 Reasons To Choose a Trucking Company With Back Office Support
In the fast-paced NYC construction industry, there are a lot of moving factors to consider. To complete complicated (and often time-sensitive) building processes, you need the right engineers and construction employees on site. On a rainy day, it may not be possible to operate weather-sensitive machinery. With a strict timeline for your building project, you need a trucking company with a responsive and accountable back office. In this blog post, we'll discuss why the trucking company that you choose must have a stellar back office support team.
1. Oversee Accurate Invoicing
The ideal transaction between a NYC trucking company and a construction company should be simple. After carrying the freight to the destination, the trucking company should send the client an invoice. When the back office of your trucking company can't accomplish this, there's an issue.
With a reliable back office staff, our trucking company always charges fairly and promptly. Our office staff will be available to answer any questions regarding the invoice, and address any discrepancies.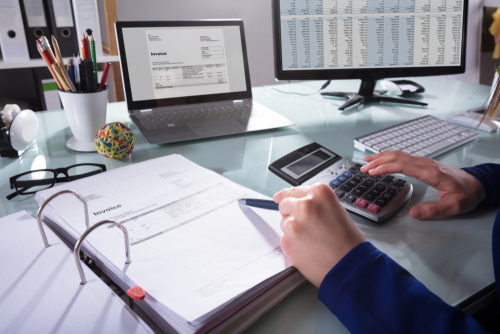 2. Promptly Answer Any Questions
What kind of truck will be delivering the freight? What is the name of the driver who will be delivering the freight? When will the freight be delivered? Will there be a forklift on the truck to easily unload the freight, or will they use a liftgate instead?
If you're having freight delivered to a NYC job site, then you deserve answers to these types of questions. Dealing with a back office that can't access this type of information is frustrating, and prevents you from properly planning. Our back office staff is always available to answer questions regarding freight delivery.
3. Freight Tracking to Keep You Updated
In the construction world, staying on schedule is everything. If your freight doesn't arrive by the scheduled time, then you deserve to know why. A trucking company without an efficient back office staff might not have the technology, ability, or availability to find your freight.
On the contrary, trucking companies with efficient back offices can provide you with all of the information you need. All of our trucks are equipped with GPS navigation systems, and can be found at a moment's notice. So, if you're curious about when a shipment might arrive, our back office staff can update you right away.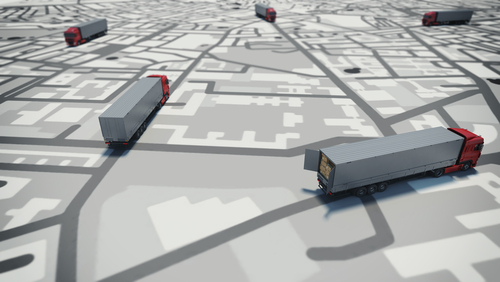 4. Ensure All Trucks Are Properly Maintained
When making tons of deliveries all around NYC, trucks go through plenty of wear and tear. With drivers focusing on being punctual during each delivery, somebody needs to organize regular truck maintenance.
Along with handling other logistical issues, the back office staff often arranges for routine maintenance on all trucks. This means having the mechanic regularly change and refill tires, check on hoses and belts, and more. Trucking companies with an efficient back office staff help to make sure that all trucks are fully maintained.
5. Handle Insurance Payments
When you're choosing who should carry your freight in NYC, insurance policies should be a critical consideration. Trucking insurance protects both the trucking company and the owner of the freight in the event of an incident. While experienced drivers can prevent accidents in the first place, having this policy in place goes a long way.
Often, the back office staff is responsible for ensuring that the right insurance policies are in play. Smaller companies without support personnel might lose track of these important details.
6. Route Surveys And Permit Application
An efficient freight delivery is all about foresight. Primarily, that means considering all of the shipment details– including the specific route the driver will take. Before the delivery date, back office staff can research the best possible route. This is a necessity for loads that are larger than the bed of the truck.
In order to drive through particular areas in NYC, we may need a permit. Our back office staff can research this beforehand, and arrange for any permits.
7. Address Issues Early On
Even with all of the proper precautions, some issues are unavoidable. That's why our back office staff always goes the extra mile in identifying these issues, and reaching out to resolve them early on. Whether a delivery is delayed due to the weather or traffic, our dispatchers will be in touch with your point of contact.
8. Gives You Peace Of Mind
Trusting your freight with a trucking company is like leaving your children with a new babysitter for the first time. In order to be comfortable with the arrangement, you should have every assurance that the delivery will be completed safely. Our back office staff are here to help provide the best possible service at every interval.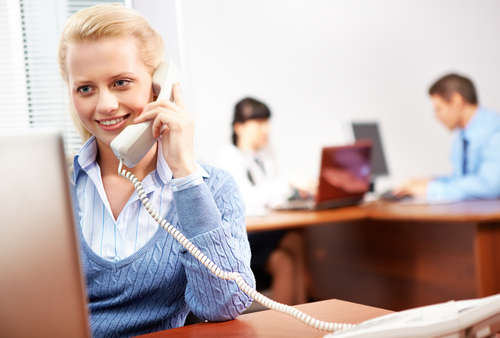 NYC Union Trucking Company
At Iron Horse Transport, we're equipped to provide the best possible service for all NYC construction companies. Our drivers are punctual, safe, and familiar with the NYC area. Contact us to arrange a delivery!