Air Ride Suspension – What is It?
Originally published on September 27, 2019, this post has been updated for relevancy and accuracy.
Iron Horse Transport specializes in the coordination and transportation of all freight shipment. Of course, as Local 282 Teamsters, this is a responsibility we don't take for granted. The individual attention and dedication necessary to ensure the safe arrival of each freight item is a complex endeavor we understand in and out. Iron Horse is fully staffed with experienced union truck drivers, delivery experts on machinery and materials to corresponding union job sites, NYC trucking insurance and back-office support to maintain excellence every step of the way.
Our expert teamster drivers have the experience, caution and tact necessary to safely deliver your freight. Ultimately, we're union workers supporting union job sites. We can accommodate all of your shipping needs with quick, efficient, uncompromising service.
Of course, Long Island and New York City both have unpredictable and unstable terrain as well as traffic patterns. New York City especially has an additional set of challenging circumstances to navigate. Because of this, they can be dangerous if not equipped with the air ride suspension found in each of our trucks. This equipment will allow our drivers to avoid the damage that can be imposed by the obstructions found on the road.
What Is Air Ride Suspension?
Air ride suspension is the unique, state-of-the-art suspension system that supports both the dry van and tractor above the truck's tires. Most vehicles rely on a more archaic and flimsy steel spring system to perform this function, with unfortunate consequences.
Rather than using steel that permits too much motion, the air cushions within our trucks prevent the dry van and tractor from dropping. These air cushions, placed in between the freight cab and the tires, absorb the impact received from bumps, potholes and other obstacles that the steel springs normally take.
The air cushions keep the complete weight of the truck supported in place. A more commonly used steel spring system is more vulnerable to damage from the impact of obstructions on the road.
The air cushion is preferable to relying on steel to support the weight of the truck and the freight. This suspension system also allows the dry van to sit higher than it would with steel springs, raising it above more road obstructions.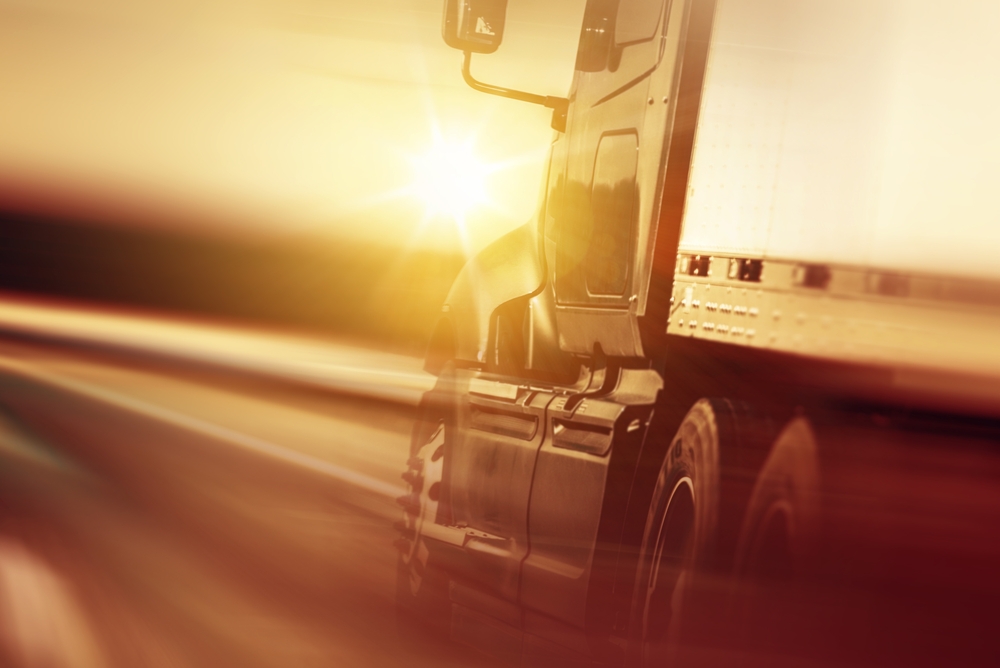 Air ride suspension is only one of the features our trucks have. We also offer a number of other services, including:
80 foot flatbed trailers
Dry van service with 28, 48 and 53 foot trailers
Step deck, double drop and double drop stretch trailers
Union delivery service
Forklift service
Daily, weekly, and monthly trailer rental
Warehousing services
Route surveys
Cross docking service
Final mile delivery
What Makes it Preferable?
To a certain extent, steel suspension systems absorb the impact of potholes and other common road bumps during final mile delivery service. However, the air suspension is a superior system by a wide margin and you can expect a better performance.
The air cushions not only keep the dry van elevated higher, but it will keep the surface very stable. Keeping the cargo elevated and stable increases the shock absorption rate. Because of the reduced shock, this decreases the risk of damage to fragile freight. Ultimately, this system will prevent any movement within the dry van and keep your cargo safe and secure. The materials being transported will be handled with the utmost of safety and efficiency during travel.
What Should I Ship With Air Ride Suspension?
Air ride suspension relies on the function of eliminating movement and decreasing harmful impact. This, in essence, makes it ideal for transporting any and all materials and equipment to and from job sites.
However, air ride suspension is critical for the transportation of more fragile items, specifically the following materials:
Large liquid-filled containers
Glass window panes
Fragile tiles
Air conditioning units
Carefully designed machinery
Dangerous materials
Packaging is still Important
At Iron Horse Transport, we prioritize investment in sturdy, safe, top-of-the-line equipment. Our union teamster truck drivers will take the utmost care to safeguard your freight by strapping it down, keeping it fully contained and preventing collisions within the dry van. We can even perform similar safety functions with over-dimensional transport if necessary!