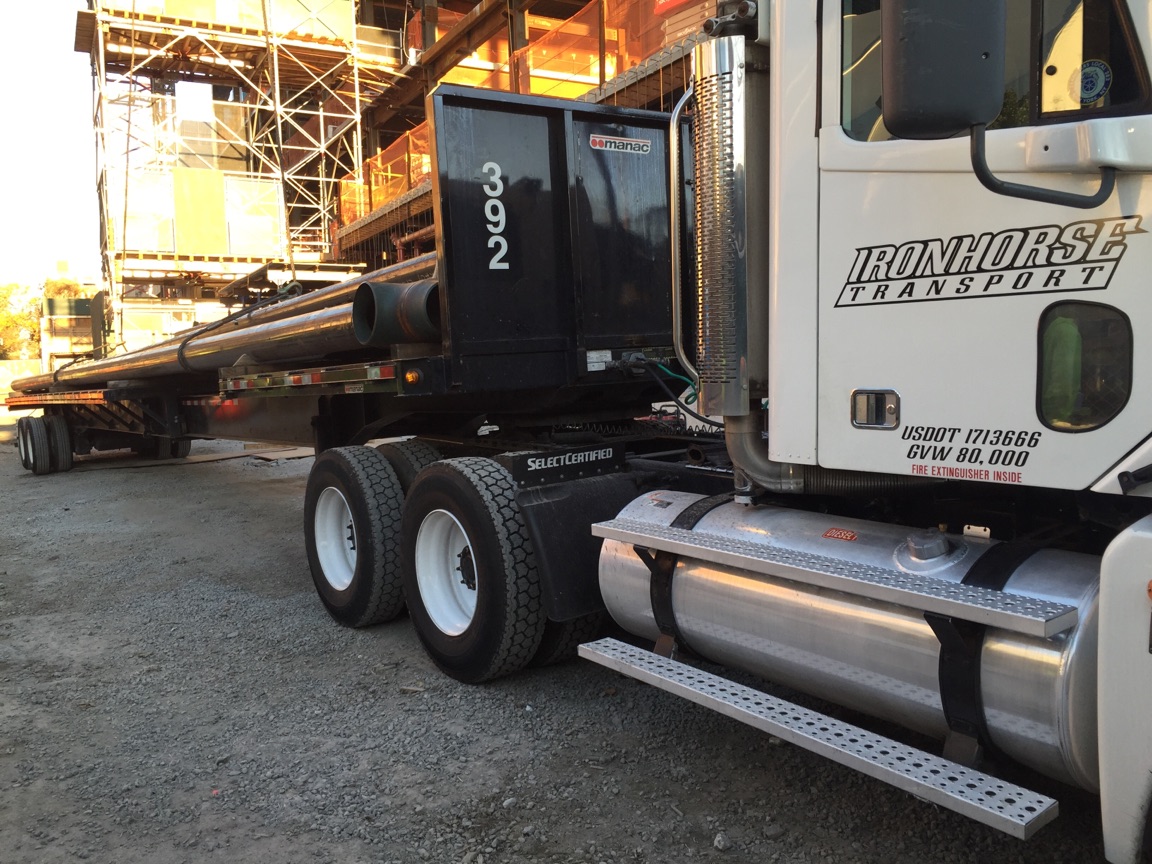 Construction Site Delivery in NY
Logistics is the heart of every successful delivery. At Iron Horse Transport, we manage our resources to ensure your delivery is quick, efficient, and on-time. Without a reliable team, late deliveries can disrupt your whole construction schedule.
Trucking professionals understand the hidden challenges waiting around the corner. The team at Iron Horse Transport can streamline your deliveries for maximum efficiency.
This post was originally published on March 31st, 2017. It has been updated to provide more information about construction site shipping logistics!
Choosing a Shipping Logistics Company
The right New York trucking company won't just move past challenges — they anticipate them.
With decades of experience hauling freight in and around NYC, we understand how to transport freight efficiently. We anticipate traffic, tight roads, and other unique challenges in the New York Metropolitan area.
Why Choose One Dedicated New York Trucking Company?
Traffic jams can add a lot of stress to your work site. When possible, you should limit your building material deliveries to one trucking company. Consolidating your shipments limits any hold-ups in your building process. Furthermore, unloading a truck one time, rather than several, minimizes disruptions.
Depending on the specific freight being hauled, we'll utilize one of many types of trailers. Taller freight that requires higher clearance may call for a double drop trailer, which sits lower to the ground. With years of experience in logistics, we can arrange your freight for the best possible shipping method.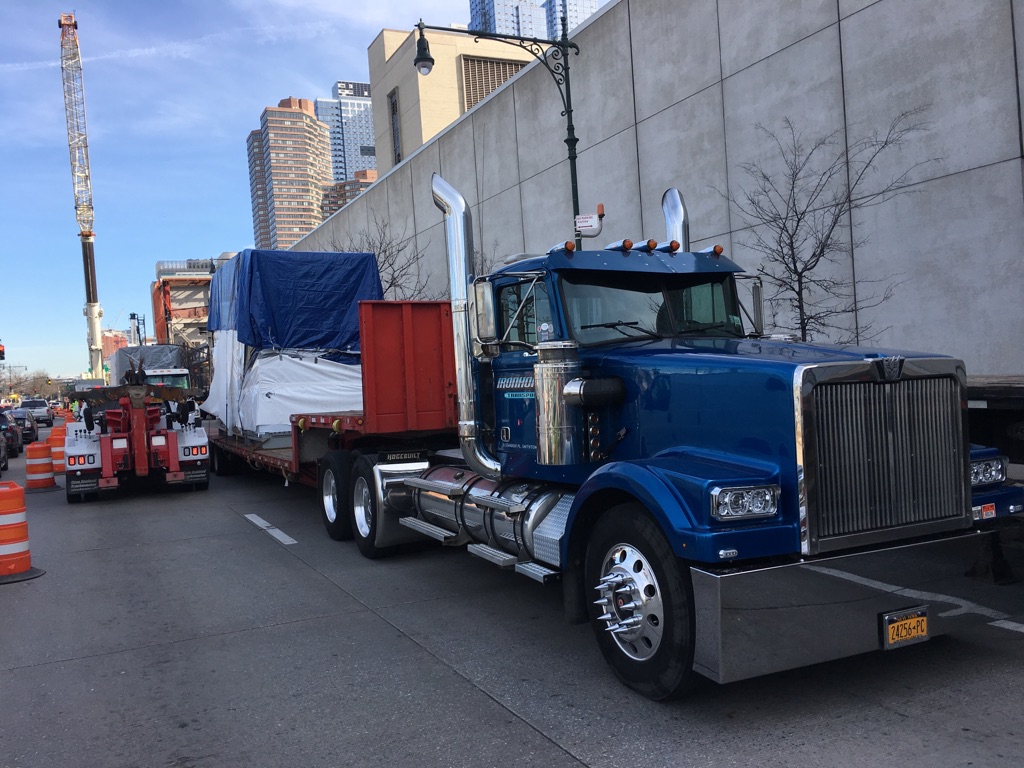 Shipping Between Union Job Sites
Construction needs can change almost instantly. Even if you've prepared for the worst, your job site may need materials from another building across town. Iron Horse Transport excels in final mile shipping between delivery sites! Our team will pick up the freight and move it to the destination. Prompt pick-up and delivery ensures your project can stay on-track.
Why Choose Iron Horse For All Your Shipping Needs
Commitment to On-Time Deliveries
We keep ourselves on a tight schedule so we don't disrupt yours. Additionally, a back office representative will reach out in the event of any unforeseen setbacks.
Understanding of the NYC Area
Navigating through New York City is no easy task. Fortunately, we have decades of experience hauling freight to NYC job sites. Our drivers have a thorough knowledge of the surrounding area, and can adapt to any last-minute challenges.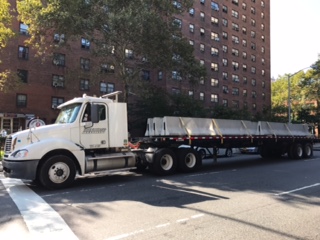 Forklifts Speed Up the Unloading Process
Forklifts are the fastest and easiest way to unload freight. All of our drivers are fully certified to operate forklifts. We can remove the freight and place it where you need it, without disrupting your workflow.
Lift Gate Delivery Service
Liftgates automate the unloading process when the freight can't be lifted. Located on the back of the truck, lift gates raise and lower freight with ease. Fragile machinery and air conditioning units can be moved using the liftgate.
At Iron Horse Transport, we are equipped with lift gates to make your delivery as safe and fast as possible. Furthermore, our lift gates will protect your freight from damage, prevent injury, and minimize your labor costs.