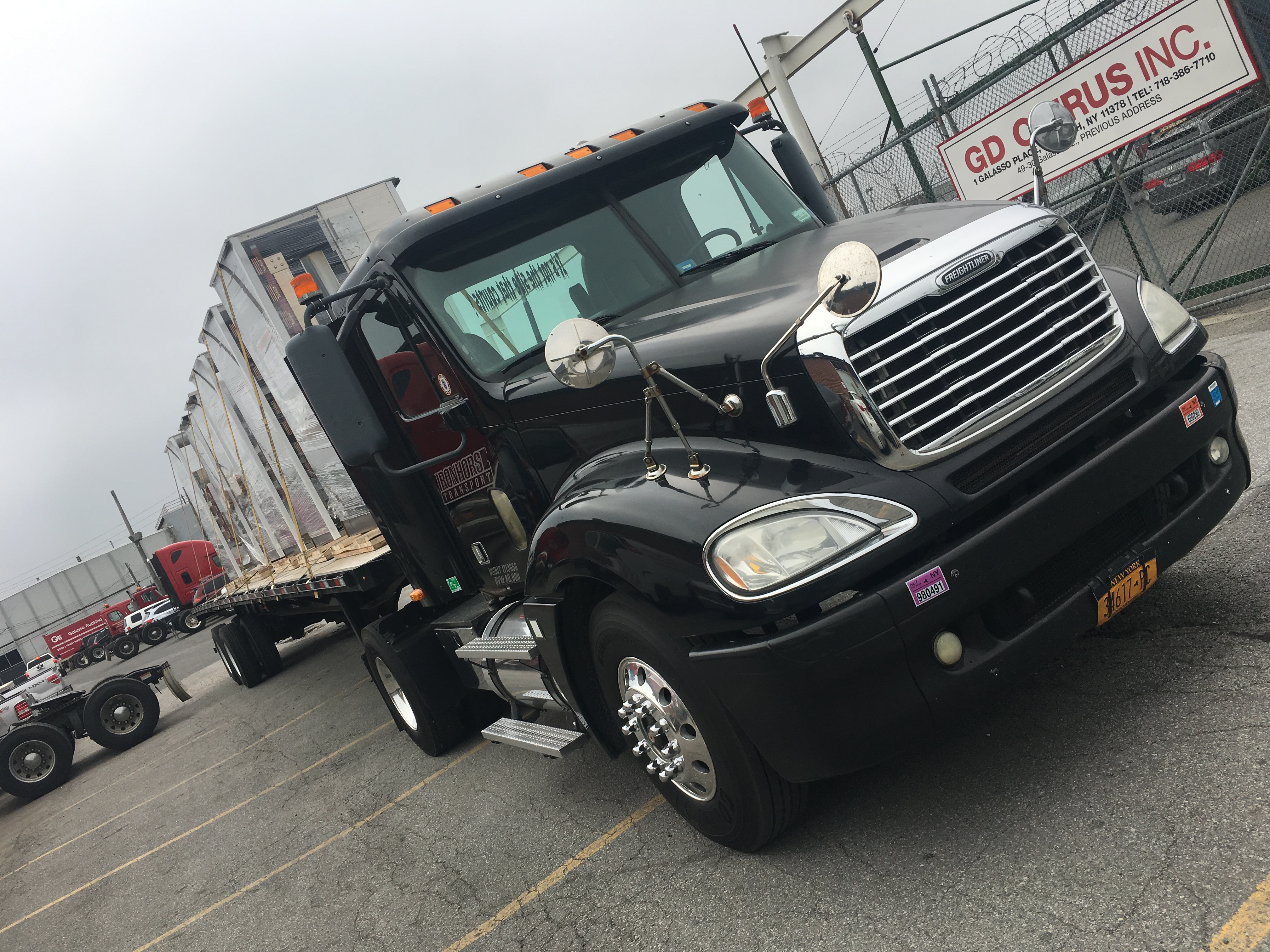 Finding transportation for large freight can be a headache. Over-dimensional transport requires an immense degree of logistical foresight. This issue is amplified tenfold when considering traveling through New York City. Being in an urban area presents a new array of difficulties, one of which is determining the route that will allow this oversized freight to pass without issue.
At Iron Horse Transport, we take pride in delivering all freight in a timely manner and without any complications. As experts in delivering machinery and materials to union job sites, we conduct route surveys before sending supplies via over-dimensional transport.
What is Over Dimensional Transport?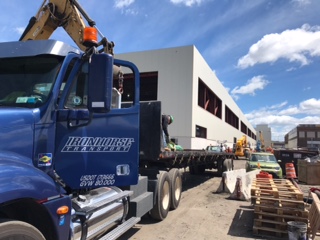 Over-dimensional transport describes movement of freight too large to fit on a regular truck bed. For example, a piece that's 15 feet wide and exceeds the standard trailer size would be considered over-dimensional.
To navigate this issue, our truck drivers position the freight so that it hangs off both sides of the bed, allowing for safe and effective arrival. Iron Horse Transport has years of experience in over dimensional transport, and guaranteeing that all freight arrives in a safe manner.
What is a Route Survey?
Executing over-dimensional transport successfully is not easy. It requires meticulous planning and foresight to be successful. This is especially true in the NYC area, where overpasses, underpasses, small lanes and other restrictions are prominent. In some cases, freight may hang over each side of the truck by as much as 3 inches. In others, the freight may sit well above the height of the cab. A route survey is the best method of determining the ideal route when transporting large and/or unwieldy freight.
By studying the origin and destination of the freight, we can identify the route that will allow for a violation-free trip, and ensure a safe arrival. After determining the ideal route based on these factors, our experienced drivers will test the route out to ensure that there will be no obstructions along the way.
Some Requirements
1. Permits
Because many union job sites are in urban areas, some routes require permits. However, these can be a burden to obtain. As part of the route examination process, we also review the need for permits. When necessary, we apply for those permits to help make the transportation process stress-free.
2. Calm, Collected Drivers
Even without considering the difficulties of over-dimensional transport, driving a truck requires considerable coordination, focus and alertness. When adding over-dimensional freight to the mix, this challenge becomes doubly difficult. We ensure that all of our drivers have the experience and knowledge necessary for transporting your freight in a safe and effective manner.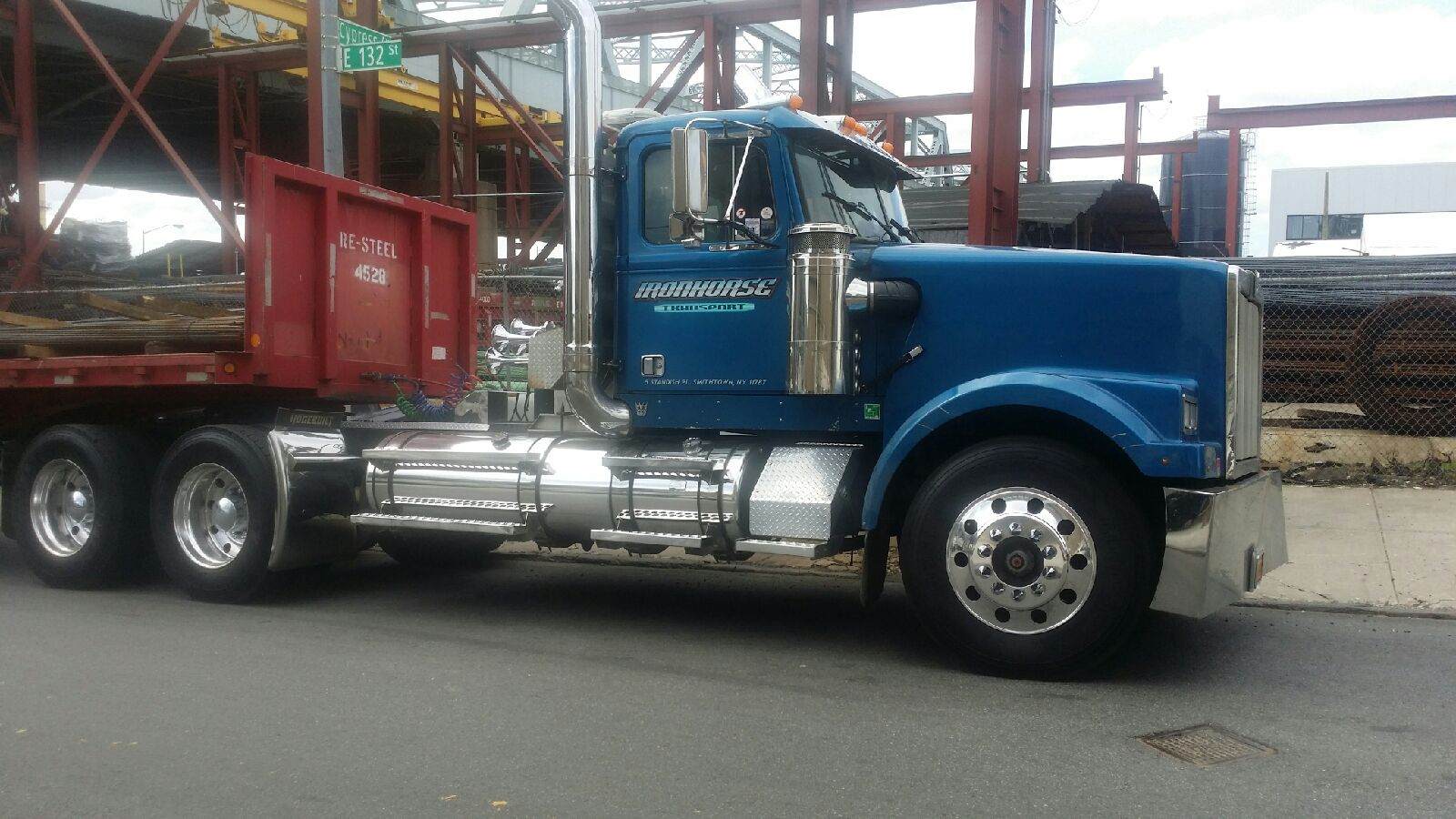 Contact Us Today
Complex and expensive machinery should be properly controlled throughout the entire journey to be completed successfully. A route survey ensures that the trip will go smoothly, without any complications or unexpected obstacles.
Contact Iron Horse Transport to arrange a route survey for your union job site.
What is it?
Especially in New York City, the last stretch of the journey is often the most expensive and time consuming for large shipments. Final mile delivery refers to the process of transporting the freight from the warehouse to the destination.
Why it's So Important?
In this day and age, ecommerce stores and online orders in general are growing more popular than brick and mortar stores. Without a reliable method of transportation, there is no guarantee that your materials or products will reach the job site without issue.
Why Iron Horse?
As a New York-based trucking company, we will do everything in our power to ensure that your freight arrives safely, and in a timely manner.