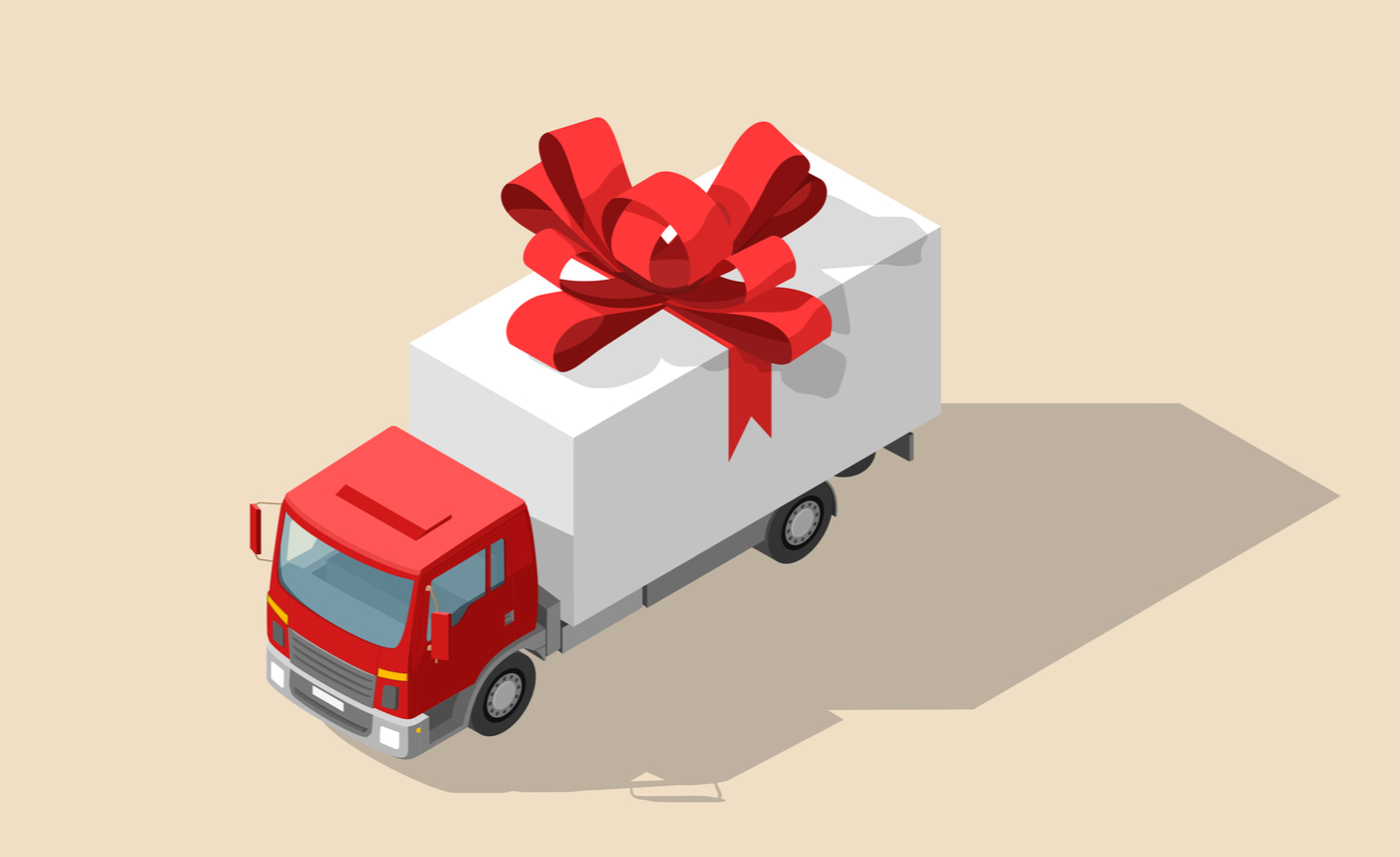 Shipping in 2021: Holiday Supply Chain Interference
Whether you're moving building materials to midtown Manhattan or shipping goods to stores across Long Island, we understand the importance of punctuality. Timelines and deadlines need to be set and executed promptly. Don't let potential disruptions in supply and delivery worry you.  Iron Horse Transport will handle all the shipping for you.
Regardless of what's going on in our country, the show must go on. New York is a well-oiled machine with many moving parts. Quite literally, the machines and trucks need to keep moving in order for routines to continue uninterrupted.
The Current Supply Chain Disruption
When it all started
As our world has changed in the past two years, we have seen Covid-19 do things we've never seen before. We seem to be in lull in terms of spread and occurrence. Unfortunately, disorganization and disruption seem to be slowly rolling down hill still. In March of 2020, millions of people turned to online shopping. The surge in online consumerism was no longer just on holiday or novelty goods. Groceries, toiletries, and household items were now being purchased via the web.
What's Happening?
Holiday shopping and the delivery of goods seems to be hitting a turning point this year in 2021. Fall wasn't even upon us when the media was calling American consumers to action. Warnings to shop early and plan were everywhere. Let's be honest though, we are all moving a mile a minute- have any of us truly planned yet?
When Covid-19 hit, many of us had to reform the way we shopped for everything. Undeniably, the 2020 Holiday season taught many of us about patience in waiting for online orders. The difference this year is that demand is higher for the supplies.
How to Avoid Delays
As consumers, there may be some goods that will experience delayed delivery. It's not time to panic though! There is still time to shop and prepare early. One way to avoid disruptions is by lessening time to ship! What does this mean? Do we all love a perfectly wrapped present? Of course, but this year we can be fluid! By eliminating your own house as a stop for the goods and having the presents shipped directly to the recipient will cut down on shipping time.
Furthermore, avoiding delays this holiday season doesn't just apply to children's toys and bath robes. People are gathering with family and having parties, but the work doesn't stop. Specifically in Manhattan, the city that never sleeps, construction and reconstruction continue year-round. Our innovative team at Iron Horse Transport continue to adjust. The world is dynamic and we are ready to take it all on.
Shipping & Trucking
We've seen challenges in the past and we don't shy away from a necessary challenge. At Iron Horse Transport we have been working day in and day out since March 2020 to provide some normalcy for our customers. We have made it through one pandemic holiday season together and we are prepared to make it through another. Supplies have been low unfortunately for close to two years now. Comparatively, we have worked double time to ensure timely and punctual deliveries.
Truckers and their companies have remained the lifeline holding together supply chains. Working together with companies to pick up goods and deliver them safely and on time has helped to achieve routine. As we approach the busiest time of the year, truckers need to remain aware of the changes that come along with it. Traffic, route changes and an influx of people to New York City are something Iron Horse Transport specializes in navigating around.
One specialty service that Iron Horse Transport provides is Drayage. This is the process of getting goods from the ports of New Jersey and New York to their destinations. This service plays an integral role in the continuation of the supply chain. When shipping your goods to a construction site, we make certain it arrives on time and in excellent condition.
How Iron Horse Transport Can Help
New York City is unlike any other city in the world. The sheer volume of people and buildings serves as a revolving door for goods- personal and construction. Our truckers and staff are especially trained to navigate the busiest city in the world. This is an incredibly beneficial skill to have during the holidays. Moreover, as we navigate the supply chain disruption, allow Iron Horse Transport to get your materials where they need to be- on time.