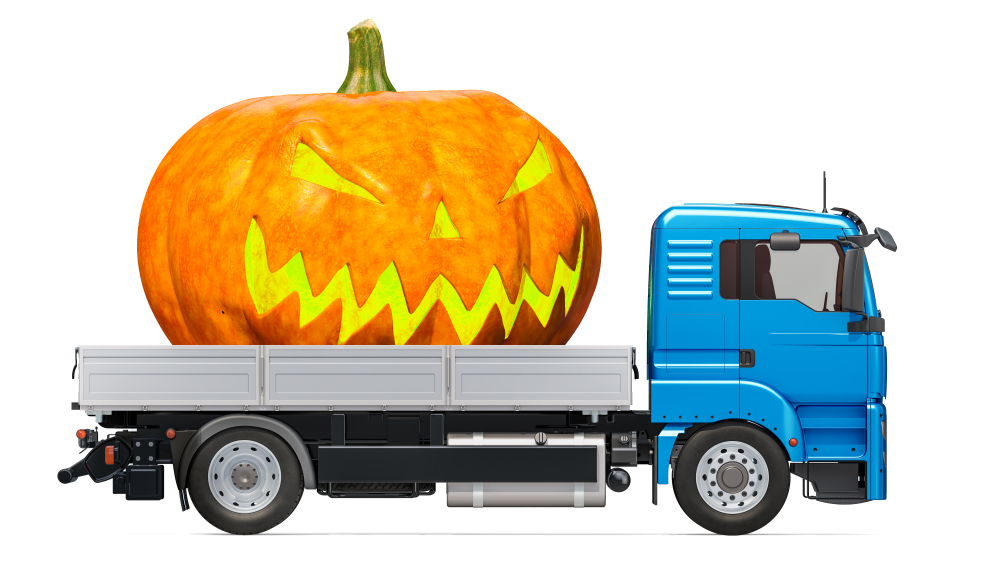 Fall 2021: Trucking Safety Tips for NYC
Iron Horse Transport is the very embodiment of trucking excellence in New York City. Obviously, transportation in New York is very different than anywhere else in the country. With narrow roads, colossal traffic volume, congestion, pedestrians and difficult terrain, New York City shipping requires trucking services to operate at maximum efficiency. Trucking service providers delivering anything less won't last in an area like New York. And when the seasons shift, they have to prepare accordingly and make sure  their drivers and equipment receive the maintenance they need to stay safe. 
Since summer is winding down and very close to its end, we're doing everything necessary to prepare for autumn. Halloween is one of the busiest seasons for the trucking industry. The number of goods already moving throughout the country increases in quantity and demand every year. However, the most important element to consider is safety, for cargo, equipment and drivers…and we make no compromises when it comes to that. In this post, we'll discuss the measures we take to guarantee an autumn season as safe as it is productive. 

1. Keep An Eye Out for Leaves
Yes, even in the NYC area, fallen leaves can be a huge issue. Anything that covers the pavement is a potential hazard for trucks. However, wet and slippery leaves (especially in large amounts) that stick to the road are particularly hazardous. Not only are they slippery, but they often conceal bumps, potholes, ice and more. 
If you spot wet leaves from a distance, do your best to safely navigate your vehicle around them. Be especially cautious if you're carrying over-dimensional transport. Try not to swerve abruptly, or it's likely that your truck can slide into a jackknife skid. 
2. Anticipate Lots of Traffic
Welcome to New York. Of course, it's no surprise that NYC trucking entails expecting traffic to be on the road. Autumn and winter holidays significantly affect the trucking industry by increasing traffic. Since these are the busiest seasons and demand is at its peak, there's usually a shortage of drivers to do the job. 
That's why autumn and winter are also the seasons of rookie drivers hitting the road. Unfortunately, this isn't something any of us can avoid or counteract. Therefore, awareness is critical. 
3. Watch for Agricultural Equipment 
We also call autumn the time of the "harvest" for a reason. New York City may not exactly be an agricultural mecca. But it's also not limited exclusively to skyscrapers and container freight stations. Not far from Manhattan – all over New York, New Jersey, Long Island and Connecticut – farms are scattered throughout. Farmers nationwide all begin to ship their wares to markets, stores or merchants. Then, they have to dive right into preparing their fields for the next season. 
Therefore, you'll remain safe if you keep a vigilant eye on the road for trailers, tractors and other farming vehicles and equipment. Usually, they're not difficult to spot from afar. They're big, slow and cumbersome. However, their slow speed means you should always maintain a lot of space between vehicles or else you may collide.  
Conclusion – Iron Horse Transport
We've conquered NYC trucking for over a decade for a reason. Because when seasons change and we have to prepare to deliver five-star transportation under different circumstances, we prepare. Between our back office staff, great drivers and state-of-the-art equipment, Iron Horse Transport is never risking our customers' trust by underestimating the upcoming seasons.