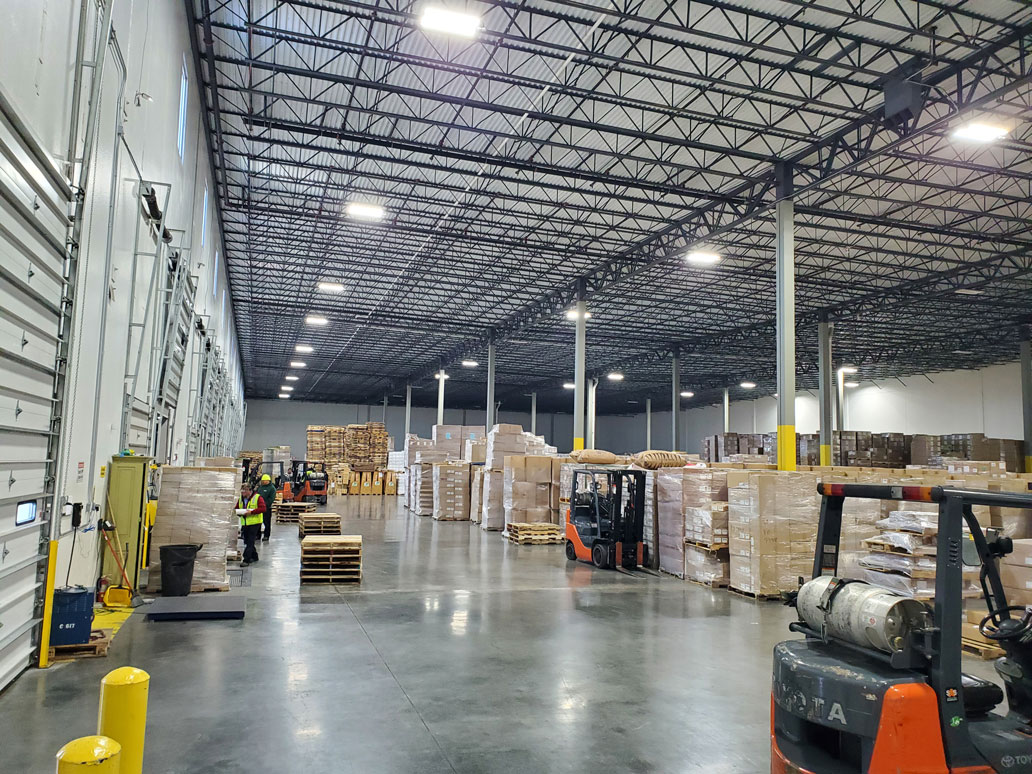 NY Container Freight Stations: What Do They Do?
We pride ourselves on offering services that meet virtually every shipping need. Often, business owners must import, export or transport domestically using Container Freight Stations (CFS). For the companies who use them, these services are integral to their operations. In New York, there are numerous container freight stations which serve businesses all over the country. Iron Horse Transport's CFS and import deconsolidation services is no exception. In this post, we'll explore Container Freight Stations, what exactly they do and what happens within them. 
What Is a Container Freight Station? 
A container freight station (CFS) serves as a massive, large-scale staging area for shipments moving throughout the world. Often, they can have thousands of shipments in the facility at once. Additionally, container freight station employees will consolidate or de-consolidate the freight shipments. Each station, from Brooklyn or Queens to New Jersey, serves the same essential purpose.
This means organizing them in order to streamline factors like space, distance, weight and more as they move to their destination. Container freight stations are simply one phase of the overall shipping process. 
For LCL (less than container load) shipments, usually, a shipping line or terminal owns the CFS. And the CFS is also responsible for protocol like customs inspections and clearance procedures.
What Do They Do? 
In essence, a container freight station's primary responsibility is to make sure the goods moving through the facility remain safe, secure and without interference. Also, employees must sort (consolidate) them until they're ready for the next step of the journey or the final mile delivery.  Our station in New York doesn't only serve businesses in the city or five boroughs. We serve companies shipping cargo all over the country. New York is in the center of a major, massive port. Therefore, countless shipments entering the United States enter the country through New York ports.
Container freight stations, at any time, may be full of shipments from the other end of the globe or cargo awaiting pickup from a customer. Ultimately, logistics, administration and attention to detail are critical elements of container freight station operations. 
CFS & the Import/Export Process 
Container freight stations are an essential factor when it comes to importing or exporting shipments. Often, companies must ship or receive goods to or from foreign countries. Whether they're moving in or out of the country, these shipments always go to container freight stations at some point in the shipping process.  
Usually, for cargo of moderate size, when employees consolidate them, they're placing shipments in the same containers as other customers. Each station serves as a centralized point for retailers to send products to customers. In addition, they're staging areas for colossal, multi-million dollar cargo that must go in or out of the country.  
Where Are Container Freight Stations? 
Usually, container freight stations are within a close proximity to ports (like the Port of New York), airports or oceans. Since New York is very much a hub for shipments moving all over the globe, it's the perfect place for a container freight station. Also, New York is directly in the center of oceans, airports and a very large commercial port. 
Conclusion – Iron Horse Transport 
Like all of our services, our container freight station services are in place to provide the most convenience and quality assurance for our customers. In New York, Iron Horse Transport is an industry titan for a reason. We work tirelessly to ensure that we conquer the countless challenges of trucking in New York City by preparing with exhaustive measures and streamlining our services for maximum efficiency. Container freight stations are simply one more factor we've refined to ensure services that no other provider can compare to. 
Iron Horse Transport is synonymous with excellence in trucking for a reason. The transportation industry is full of so many challenges and increasing customer expectations. Therefore, any trucking company in New York has to develop a solid infrastructure to succeed. Specifically, this means hiring reliable drivers, back-office support, functional vehicles and offering diverse services for any trucking need.