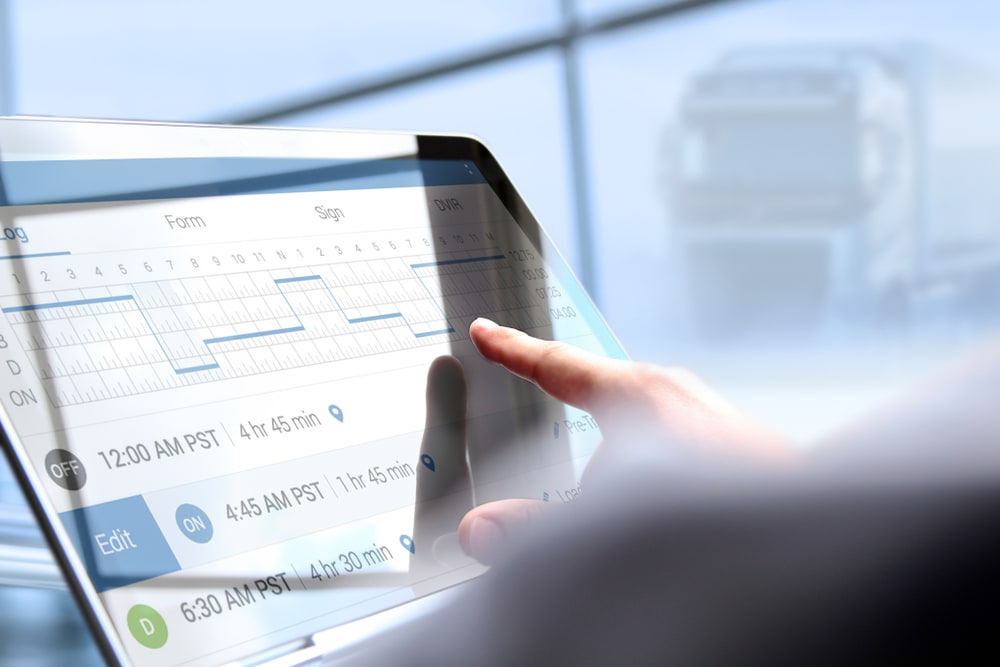 ELD Regulations: What they Mean for Long Island Trucking Companies
Safety regulations exist in every field for a reason. In the construction business, OSHA regulates the safety measures that employees take to create a safe working environment. To keep our New York truckers safe during travel, we regularly inspect and replace our equipment. The government recently implemented new rules, which are changing the culture of delivery services. Read on to learn about the new electronic logging device (ELD) regulations, and what they mean for NY trucking companies.
What is an ELD?
Electronic logging devices are replacing a manual recording process for truck drivers. This change took full effect on April 1st, 2018, with the grace period officially ending.
Since 1934, commercial drivers were required to log their driving hours on paper. This is a safety measure which prevents drivers from overworking, or suffering from sleep deprivation behind the wheel. Currently, drivers are permitted to drive for 11 hours, and spend a total of 14 hours on duty. Three of these hours may account for stops. Before their next shift driving, they must spend 10 hours resting.
Before the ELD mandate, drivers were allowed to record this information with pen and paper. Due to the lack of accountability and potential for falsification, though, drivers are now required to record this information electronically. Unlike written records, electronic timestamps cannot be altered after the fact, making them more official.
How Does the ELD Work?
For most truckers with modern equipment, incorporating an ELD will not be a difficult task.
In the simplest terms possible, the ELD plugs into the control module of the truck. This allows the ELD to access several essential systems within the unit, including:
The status of the engine
Odometer reading
Location
As truckers travel from destination to destination, they can accumulate quite a lot of driving time.
When conducting an inspection, police officers would simply access this equipment for a reading. If the trucker is abiding by the regulations, then he would be sent on his way. If not, though, then the police officer would issue a penalty to the trucker.
Drivers found violating the terms of the ELD would not be allowed to drive again for 10 hours.
What ELD Devices are Compliant?
Based on ongoing changes in the trucking world, there are shifts in the ELD standards. As a New York trucking company, we follow these changes closely, to ensure that our trucks are fully compliant. Unfortunately, the responsibility of checking the status of the device falls to the driver, not the manufacturer.
Additionally, drivers should carry materials to assist in the event of a malfunction. Malfunction inspection sheets, user manuals, and paper log sheets all ensure that truckers can log this important data if an issue arises.
Driving Hour
Regulations Remain the Same
Despite the efforts to ensure driver compliance, the government has not changed the hours of service regulations. The electronic device is intended to provide greater accuracy than the paper and pen system would have provided.
During long-haul trucking, some drivers lacked an incentive to truthfully report the hours they spent driving. In fact, it was not uncommon for drivers to lie about the time they spent docked in shipping facilities.
As New York City truckers, this is an important regulation. Despite the fact that our drivers do not travel across the country, maintaining adequate levels of rest is still paramount. Doing so is a large part of delivering all freight safely and efficiently. This is especially true for NYC final mile delivery routes, as navigating populated areas can be challenging.
NY Trucking:
Why Drivers Should
Follow the ELD Mandate
For New York truck drivers, following these regulations closely is a must. The purpose of this law is to protect drivers from becoming overtired and causing accidents. So, adhering to these policies creates a safer driving environment for everyone. Not only will it foster working conditions for truckers, but truckers should be motivated to track their own hours. In urban and rural locations alike, this will create an unprecedented level of transparency and safety.
Iron Horse Transport: A New York Trucking Company
At Iron Horse Transport, we strive to execute all deliveries in a safe environment. To best serve our fellow union teamsters, our drivers closely observe all regulations. We can help you to transport your freight– whether it meets the standard requirements or is classified as over-dimensional. Contact us for a safe, attentive and punctual delivery service.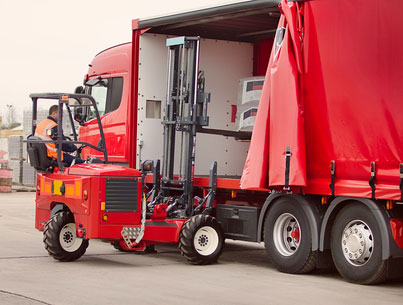 Dry Van
Freight Shipping
At Iron Horse Transport, we recognize that different types of freight call for different trucks. For palletized freight, we recommend flatbed trucks. Especially tall freight often requires a step-deck trailer, in order to successfully pass under bridges. Freight that exceeds the trailer's standard width must be shipped via over-dimensional transport.
Dry van freight trucks, however, are uniquely suited to offer a premium shipping option for all freight.
With a fully sealed trailer, items stored within a dry van freight truck are safe from the elements. The freight will be safe from rain, wind, snow and sun.
Air ride suspension will protect the freight from potential damage that might result from bumps in the road. This air resistance absorbs the blow from each bump, keeping even the most fragile items safe.
The lift gate delivery system offers a simple, easy way to remove the freight. Rather than struggling to manually remove heavy packages, the lift gate system allows drivers to automatically lower their freight.
Our New York shipping company has a host of dry van freight trucks. Our truckers have extensive experience navigating NYC, and will successfully meet your shipping needs!