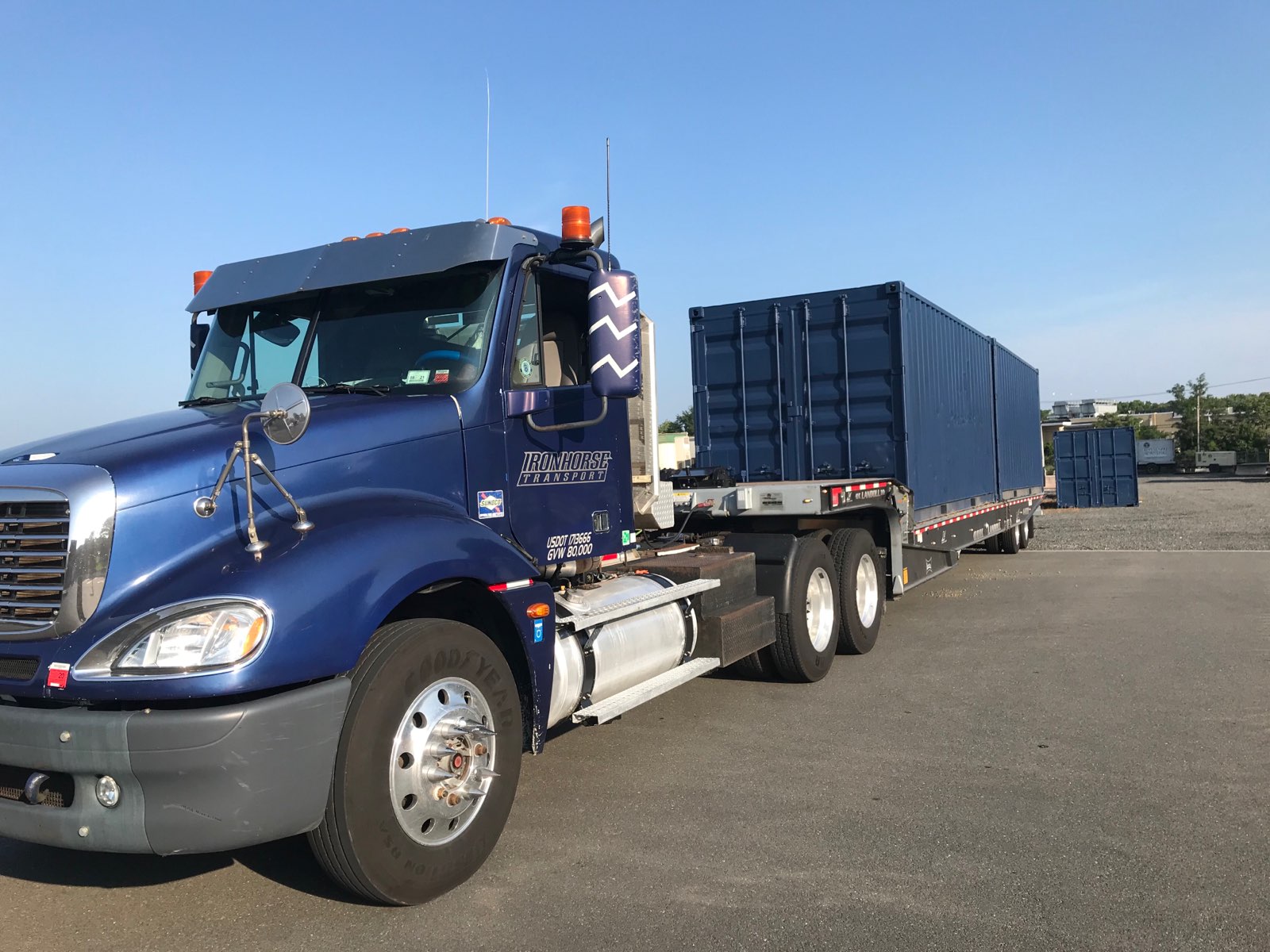 How Trucking Services from New York City Can Help Your Business
From NYC traffic patterns to construction zones, a local trucking company will know how to get your freight where it needs to go quickly and efficiently. They'll also be familiar with all of the required permits and regulations, so you can rest assured that your shipment will arrive safely and on time.
If you're looking for trucking services that can help your business move building materials to job sites in New York City, look no further than our company! Based in Queens, we have years of experience delivering palletized material, heavy haul equipment, and more to union job sites in the area. No matter what your needs are, we can accommodate them.
The Importance of Trucking Services for Your Business
Trucking services are an important part of keeping your business running smoothly. Without trucking services, it would be difficult to move materials from one place to another. For construction companies operating in the Tri-State Area and rely on trucking services to transport their goods, it's essential to find a reputable and reliable company that can provide the level of service you need.
Our trucking services are designed to help your business save time and money. We understand the importance of getting your materials delivered to the job site on time and in good condition. That's why we work hard to ensure that every delivery is made on time and without incident.
How to Get the Most Out of Your Trucking Service
There are a few things you can do to help ensure that you get the most out of your trucking service. First, be sure to communicate with your trucking company about your specific needs. Let them know what type of materials you'll be shipping and when you need them delivered. This will help the trucking company create a delivery schedule that meets your needs.
Second, it's important to track your shipments. This way, you can keep an eye on where your materials are and when they're expected to arrive. If there are any delays, you'll be able to quickly notify the trucking company so they can take corrective action.
Finally, don't hesitate to ask for help if you have any questions or concerns. The trucking company should be able to provide you with the answers and assistance you need to ensure a smooth delivery process.
By following these tips, you can make sure that your trucking experience is a positive one. And when you're working with a reputable trucking company like ours, you can rest assured that your materials will arrive on time and in good condition.
How to Choose the Right Services for Your Needs
Not all trucking services are alike. When you're choosing a trucking company to work with, it's important to consider your specific needs.
Dry Van Trucking
For example, if you're transporting materials that are sensitive to the elements. In this case, you will need a dry van truck. This type of truck has an enclosed trailer that protects your materials from the weather. Dry vans transport appliances, rugs, building materials and more. Moreover, it is the standard long-distance trucking method.
Click the PLAY on the video below to see an 80 foot stretch load in action…
Flatbed Trucking
On the other hand, if you're transporting construction equipment, you'll need to choose a trucking company that has experience with hauling heavy loads.
If you're transporting large or heavy items, you will need a flatbed truck. These trucks have an open trailer with a flat surface. This type of truck is ideal for hauling oversized or bulky items.
For instance: in New York City, we often need to utilize stretch trailers which haul steel sheets, pallets, and more.
Forklift Service
What happens when your trucking service arrives at your job site with materials and machinery? How will they unload and where will they put everything?
That's where our forklift service comes in. We can send a truck with a driver and aforklift to your job site. The operator will safely and efficiently unload your materials and machinery, so you don't have to worry about it.
Primarily used with flatbed trucks, forklifts have 3 common applications. First, load and unload freight. Second, to lower the freight into the workspace. And finally, suspending equipment.
Final Thoughts
In either case, you'll want to make sure that the trucking company you choose has experience delivering in and around New York City. After all, navigating the city's traffic can be a challenge, even for experienced drivers.
When you're looking for trucking services, be sure to ask about the different types of trucks that are available. This way, you can be sure to choose the right services for your needs.