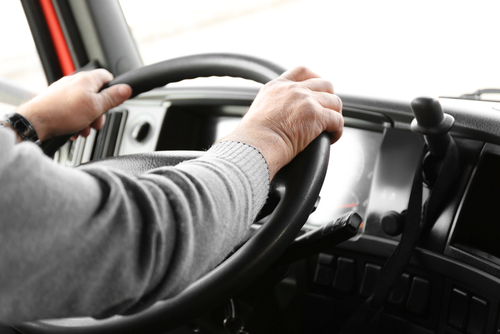 Iron Horse Transport: Revolutionizing Final Mile Delivery in the Tri-State Area
In the fast-paced world of logistics, the final mile is often the most crucial and challenging part of the journey. This is where Iron Horse Transport, a prominent trucking company operating in New York, New Jersey, Pennsylvania, and Connecticut, excels. With their exceptional Final Mile Delivery service, they are changing the game and ensuring seamless delivery experiences for businesses and consumers alike.
The Final Mile Challenge
The "final mile" refers to the last leg of a shipment's journey. This involves delivering goods from a distribution center or warehouse to their ultimate destination. For instance, a retail store, a business, or a consumer's doorstep. Despite its relatively short distance, the final mile can be the most complicated and costly part of the supply chain. This is due to factors like traffic congestion, complex urban environments, and the increasing expectations of speedy delivery.
Iron Horse Transport's Solution
Iron Horse Transport understands the unique challenges of final mile delivery. Therefore, they've made it their mission to provide top-notch service that exceeds customer expectations. Here's how they're making a difference:
1. Regional Expertise: Serving the Tri-State Area of New York, New Jersey, Pennsylvania, and Connecticut gives Iron Horse Transport a distinct advantage. Their team knows these areas intimately, from navigating bustling city streets to efficiently reaching remote suburbs.
2. Diverse Fleet: Iron Horse Transport boasts a diverse fleet of vehicles, including well-maintained trucks and delivery vans, capable of accommodating various cargo sizes and types. This flexibility ensures that they can handle a wide range of final mile deliveries, from small packages to bulky freight.
3. Advanced Technology: Staying at the forefront of the industry, Iron Horse Transport leverages cutting-edge logistics technology to optimize routes, track shipments in real-time, and provide customers with accurate delivery ETAs. This enhances transparency and efficiency in their services.
4. Commitment to Sustainability: Iron Horse Transport is committed to reducing its environmental footprint. They incorporate eco-friendly practices wherever possible, such as optimizing routes to reduce fuel consumption and using fuel-efficient vehicles.
5. Customer-Centric Approach: The heart of Iron Horse Transport's success lies in their dedication to customer satisfaction. They offer personalized solutions, responsive customer support, and a commitment to meeting tight delivery windows – all of which contribute to a superior final mile experience.
Why Choose Iron Horse Transport?
As a business owner or logistics manager in the Tri-State Area, partnering with Iron Horse Transport for your final mile deliveries makes perfect sense. Here's why:
Reliability: With a track record of on-time deliveries and a strong commitment to service quality, you can trust Iron Horse Transport to meet your delivery needs consistently.
Cost Efficiency: Their efficient route planning and advanced technology help reduce delivery costs, ultimately benefiting your bottom line.
Sustainability: By choosing Iron Horse Transport, you're also supporting a greener, more sustainable approach to transportation.
Peace of Mind: Iron Horse Transport's team of dedicated professionals understands the importance of every delivery, ensuring your goods arrive safely and securely.
In conclusion, Iron Horse Transport is setting new standards in final mile delivery in the Tri-State Area. Their commitment to excellence, regional expertise, and customer-centric approach make them the ideal partner for businesses seeking reliable, efficient, and sustainable final mile solutions. Whether you're a local retailer, e-commerce giant, or any business in need of dependable delivery services, Iron Horse Transport is the name you can trust. Your final mile just got a whole lot smoother.