Unload Freight Safely With a Forklift
Truck Delivery Service Forklifts Will Make Freight Unload Quicker and Easier
When having freight delivered to a union job site, punctuality and safety are key. Receiving materials in a timely manner is critical to keeping the project on schedule. When freight is delivered using the wrong truck, unloading can be a struggle that detracts from valuable project time.
Forklifts allow drivers to unload palletized and fork-accessible freight promptly after arriving. Forklift-certified drivers can expedite the unloading process by easily accessing, lifting and removing the freight. After removing the freight, our forklift drivers can place it down in an organized fashion. This streamlined process is extremely valuable for union job sites with deadlines and other priorities. This is preferable to having union workers use pallet jacks, which require valuable time and energy. Beyond loading and unloading freight, forklifts are a handy tool for other parts of the construction process.
Why Use a Forklift?
As a New York trucking company, we have enough experience to know that a forklift can help on almost any union job site.These are a few of the most common forklift applications: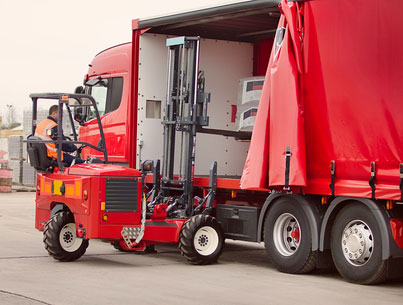 1.

Loading and Unloading Freight: Forklifts can drastically decrease the time and energy that union workers put toward loading and unloading trucks.

2.

Lowering Freight into Workspace: Working in excavated spaces during new construction projects can make accessing materials impossible. Having a forklift lower freight into the working area gives union workers easy access, improving workflow.

3.

Suspending Equipment: When a difficult job requires transporting hefty machinery, our forklift drivers can help. We can easily lower heavy, otherwise unmovable equipment into inaccessible areas to help your union progress further along in the project.
Forklift Transportation
Not all New York trucking companies have forklift drivers on staff. Even if the company delivering your freight does not have a registered driver, there's no need to do this work manually.
Even when Iron Horse Transport is not responsible for delivery, we offer our forklifts for freight unloading/transportation. Our New York trucking company will send drivers to your job site to take care of any forklift-related needs. Our drivers will help you make progress quickly and easily.
Which Trucks Use Forklifts?
Contrary to popular belief, forklifts are not used with only one type of truck. Our New York trucking company carries has several different types of trucks in our fleet, such as: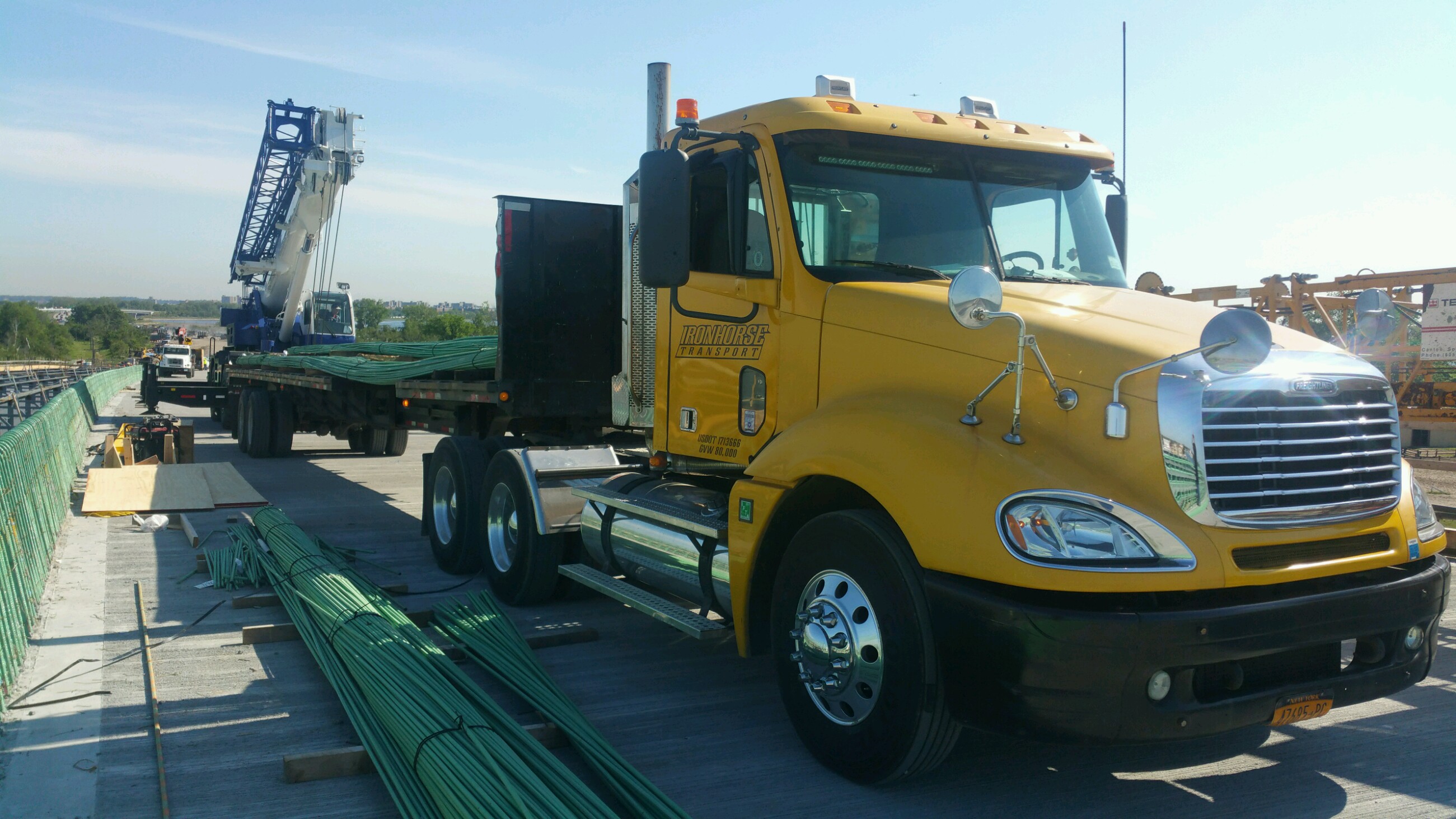 Flatbed Trucks
Forklifts are primarily paired with flatbed trucks. Because of their open design, flatbed trucks are perfect for transporting palletized freight containing materials in bulk. Examples of frequently palletized materials include construction materials such as tiles, plywood, and other construction materials.
The open design of flatbed trucks allows forklift drivers to easily approach, lift and transport freight.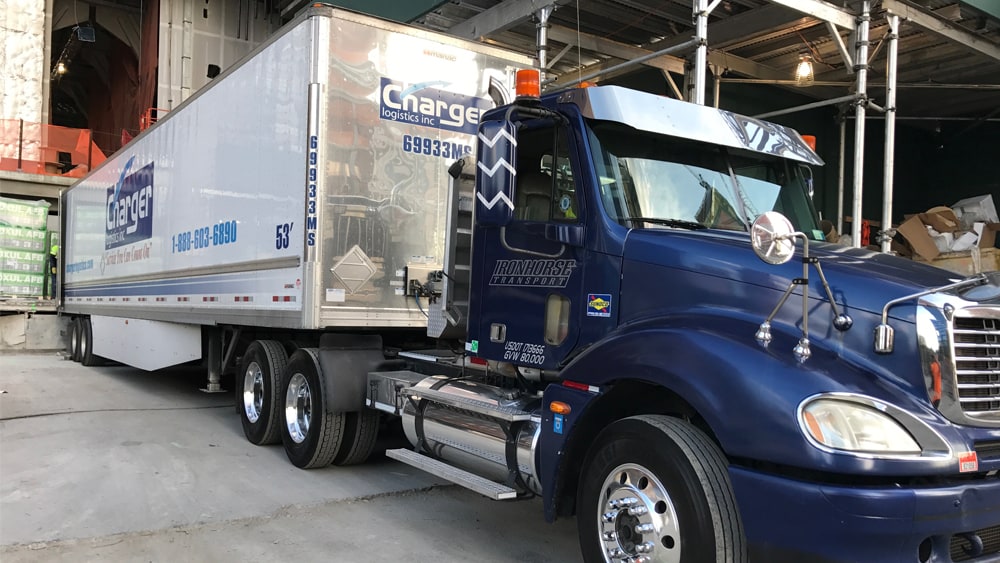 Dry Van Trucks
Secondary to flatbed trucks, forklifts are also used with dry van trucks. When palletized materials cannot be exposed to the elements, dry van trucks provide a sealed form of transportation. With the right equipment, forklifts can remove this palletized freight in a safe manner.
OSHA-Certified Forklift Drivers
At Iron Horse Transport, safety is our number one priority. Proper safety procedures are paramount to ensuring that our drivers and your freight reach the destination without incident.
To keep forklift activity safe, our drivers undergo thorough OSHA training. This helps our New York trucking company drivers to understand how forklifts operate, potential hazards, and safety standards. We take pride in performing advanced forklift services for our clients.