Fully Enclosed to Keep Your Freight Safe!
As New York trucking company professionals, we emphasize the importance of specialized delivery options. There is no "one-truck-fits-all" solution. When you are shipping cargo to a NYC union job site, you must determine the proper truck for your needs. Choosing the wrong method could lead to complications and damage your freight.
At Iron Horse Transport, we take no shortcuts in providing the best truck for each job. Before dispatching a driver, we consider which style truck would be best suited for your project. Like a carpenter, truckers need the best possible tool for the job at hand. As union teamsters, we are committed to finding the solution that enables everyone to continue working without disrupting the workflow. Our New York trucking company has a diverse fleet with several specialized trucks for stress-free delivery.
Unlike flatbed trucks, dry van trucks are the best option for transporting fragile merchandise. Furthermore, the sealed container protects freight from the elements, ensuring that we keep your freight safe.
What is a Dry Van Truck?
Dry van trucking is the standard long-distance trucking method. As a premium trucking company based in NY, we understand the importance of safety when it comes to freight.
Freight such as steel beams can withstand exposure to the elements. However, lumber and other palletized materials transported on a flatbed truck, must be protected from the outdoors. Dry vans will keep your freight safe from rain, wind, moisture, heat, and other conditions. We offer dry vans that are 28, 48, and 53 feet long. After docking, this freight can be easily removed with a forklift, which trained operators can drive into the dry van for removal.
The fully enclosed and protected environment makes dry van shipping ideal for transporting finished goods. This includes flooring, office furniture, rugs, electrical equipment, and other weather-sensitive materials. These materials are usually transported to the job site or office after initial construction has already been completed.
Additionally, dry vans are ideal for transporting palletized materials that cannot be exposed to the elements on flatbed trailers. Our forklift trucks can load and unload these materials with ease.
Contact Iron Horse
We ensure that our dry van trucks undergo routine maintenance and are equipped with the latest trucking technology. This includes air-ride suspension, lift-gate delivery systems, and more.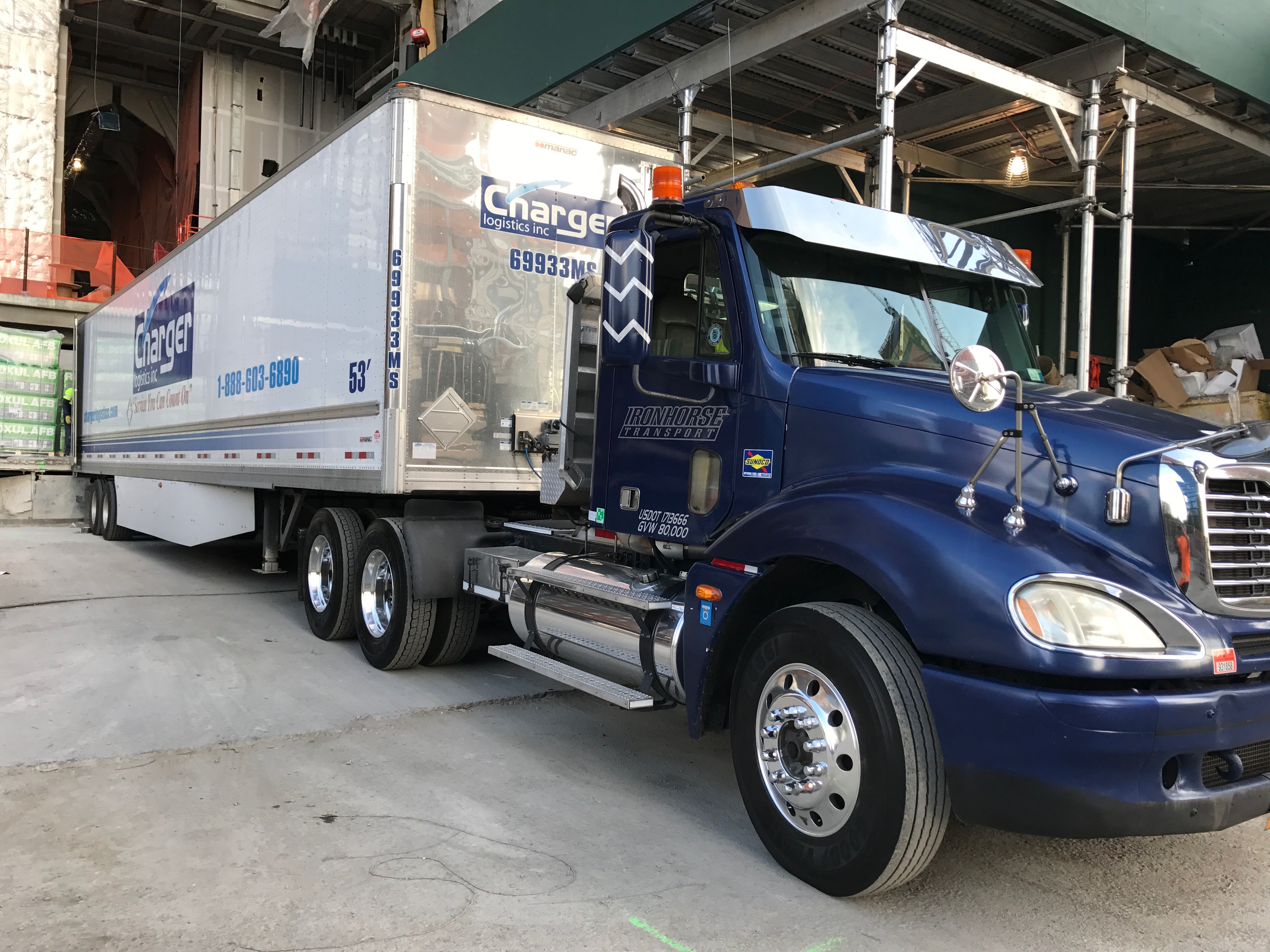 What Dry Vans Transport?
Appliances
Building Materials
Electrical Wiring
Rugs
Easily Movable Machinery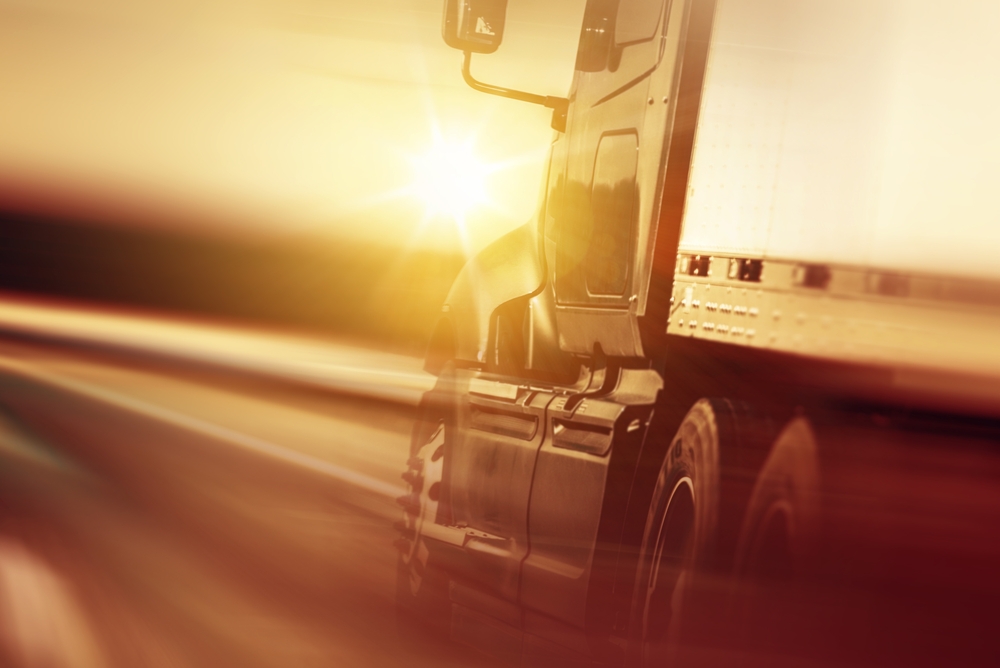 Air Ride Suspension
Air ride suspension is the new standard in the trucking industry. This prevents impact to the truck, and the freight itself.
While air ride suspension commonly prevents trucks from damaging calibrated electronics or construction equipment, it will protect all freight.
Lift Gate Delivery Service
Lift gates are a sought-after feature for trucks.
A lift gate is needed when a driver makes a curbside delivery. Liftgates operate by bringing heavy machinery, appliances, or other objects to the ground using an electronically controlled platform.