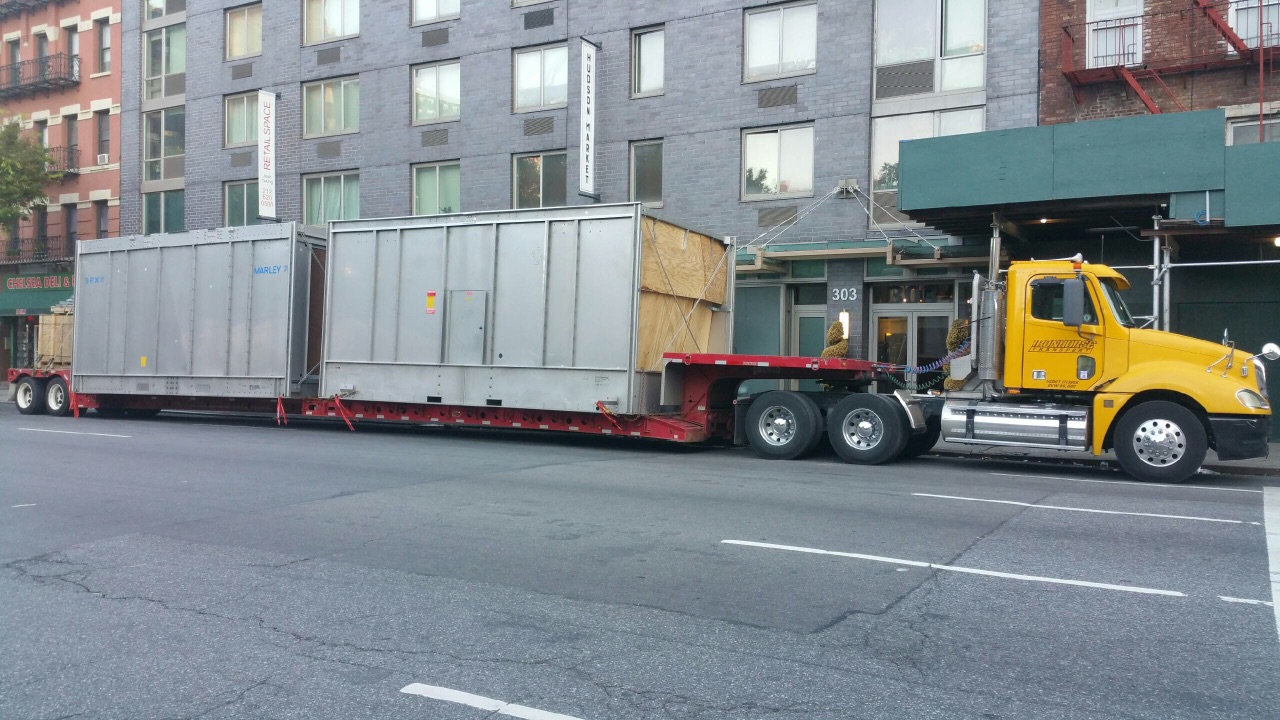 The Bill of Lading: What It Is & Why It's Important
At Iron Horse Transport, we know that when it comes to New York City trucking, there can be no corners cut or details overlooked. Obviously, with unbeatable experience and a sterling reputation, we're experts in shipping freight in the NYC area. Therefore, we've refined our winter and springtime services; and we've established an infrastructure to ensure we masterfully conquer each of these obstacles. New York trucking may be tough, but we've got it down to a fine, reliable science.
As union trucking pros, we're familiar with every nuance of the industry. Basically, this includes everything from insurance variables to safety features, route surveys and more. Additionally, it includes each component of the transactional process. Obviously, every business deals with things like invoices and billing – and the trucking industry is no exception. However, shipping carriers deal with industry-specific documents called a "bill of lading." In this post, we'll explore what a bill of lading is, why it's important and its role in the transportation process.
What Is a Bill of Lading?
Basically, a bill of lading is a legal document. Its primary purpose is to protect each party within the shipping process, final mile delivery and transaction – carrier and customer. The bill of lading serves as a formal contract outlining each variable of the agreement in one document. Usually, it itemizes all of the cargo the carrier's transporting, shipment and delivery dates, both parties and their contact information, union trucking insurance, cost of service, cargo value and more.
Often, the carrier will disclose any additional equipment they'll need to complete the job. In addition, they sometimes include more specific descriptions of the goods they're carrying.
Sometimes, federal, state and local laws either regulate or prohibit the distribution of certain items. Of course, it's imperative for the carrier to be aware of these laws. Therefore, a bill of lading can help them remain in accordance with these geographical legalities. In fact, federal laws don't just regulate where drivers can bring goods. In addition, there are federal laws which enforce which specific details must be included in a bill of lading. Mostly, these mandatory factors are the obvious fundamentals like names, addresses and freight. However, more specific details like cargo volume, weight and dimensions must also be clearly visible.
The Timeline
Admittedly, the shipping process isn't much different with a bill of lading as opposed to without. First, the shipper and carrier discuss and confirm the terms of the agreement, from cost to delivery window and equipment. Next, once the scheduled shipment time arrives, the shipper verifies via signature that the carrier has all necessary cargo in their dry vans and ready to transport.
The carrier will, ideally, continue to verify that the bill of lading's information is accurate. (At Iron Horse Transport, we will do this repeatedly, sometimes excessively, to ensure everything flows smoothly.) Then, the carrier will ship and deliver the goods as per the bill of lading agreement. Often, depending on the route, reliable providers will perform route surveys to identify the most time-efficient directions to their destination.
Also, trustworthy professionals take the necessary steps in advance to make sure the freight is unquestionably safe and secure. Air ride suspension, forklifts and dry van trailers are just a few of the techniques we employ to guarantee we honor the bill of lading and deliver cargo in flawless condition.
Delivery
Of course, every shipment ends with the inevitable delivery. This is, perhaps, the phase of the process in which the bill of lading is most important. Once our drivers arrive at the delivery site, they unload freight in the method agreed upon in the bill of lading. This applies to both standard delivery and final mile delivery services.
In addition, the recipient and driver both review the bill and verify that all of the freight is intact and accounted for. Once the consignor confirms the shipment meets their expectations, they'll sign the bill of lading – which now serves as a receipt for delivery.
Conclusion – Iron Horse Transport
No matter which specific union trucking service you're looking for, a bill of lading is maybe the most important document for successful, smooth operations. Of course, the legal requirements and precise level of necessary detail may seem overwhelming. However, a bill of lading simply provides a coherent record of the agreement between carrier and customer.