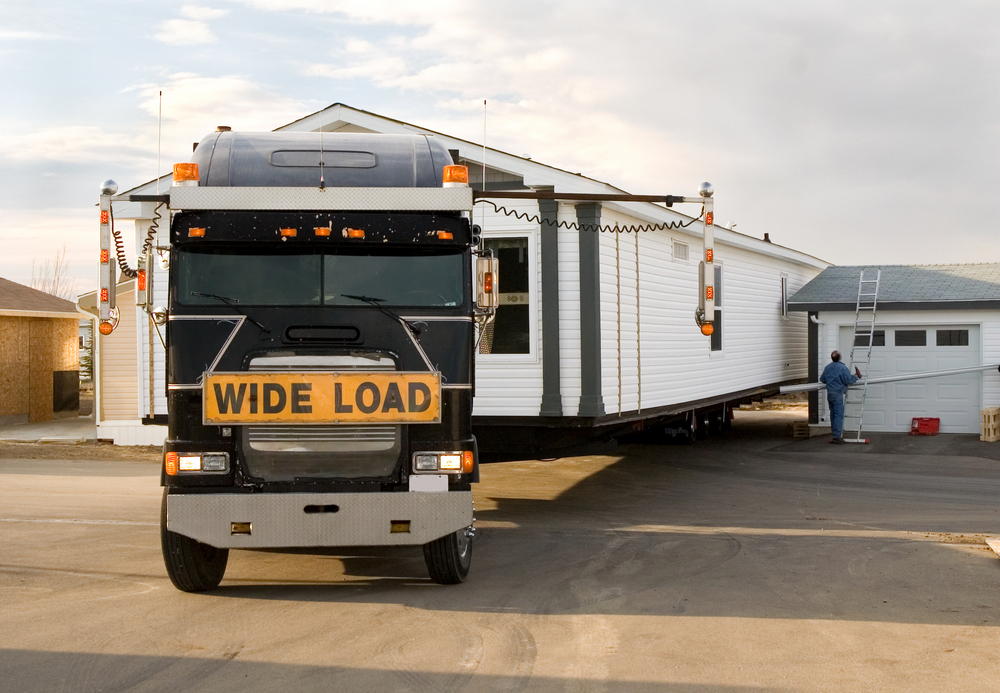 Over-Dimensional Transport: What Is a Pilot Car?
At Iron Horse Transport, our primary consideration for each delivery is safety. To keep our truck drivers and your freight safe, we regularly perform truck maintenance. To keep other drivers and pedestrians on the crowded NYC streets safe, we regularly ensure that our drivers are driving well. And, when on an over-dimensional transport route, we always abide by pilot car regulations. Read on to learn more about pilot cars, and why following these regulations is critical to maintaining a safe environment.
What is Over-Dimensional Transport?
As a trucking company, we have access to a diverse fleet of trucks with unique purposes. But, there are some occasions where even the biggest trucks cannot accommodate the size of your freight. In times like these, over dimensional transport comes into play.
Trailers are generally 8 feet wide. While these specifications are suitable for the vast majority of freight, there are some packages that exceed these constraints. For example, some materials for use in union job sites may be sized at over 15 feet. Freight may interfere with various obstacles along the road– including overpasses and signage. In order to deliver this freight safely, there are a few measures that over-dimensional truck drivers must take.
Route Surveys:
The potential for hazards and other variables along the journey is high with over-dimensional freight. Route surveys help trucking companies to plan out the travel itinerary. In doing so, they can ensure that the lanes are an appropriate size, and that there are no other restrictions along the way.
Safe Trucks:
When your freight is oversized, the potential for damage in an emergency is even greater. All of our trucks are equipped with air-ride suspension, which prevents the contents of the truck from taking damage.
Permits:
By NYC standards, many over-dimensional transport trips require drivers to have permits. Filing for and receiving the proper permits ensures that we are complying with regulations, and will not receive a violation.
One other critical component of over-dimensional transport is assigning a pilot car, when the area regulations call for it.
What is a Pilot Car?
Depending on the local county codes, some areas may also require drivers to arrange for a pilot car. The purpose behind a pilot car is simple, and they can help to accomplish the safety goals of New York trucking companies.
Pilot cars help to make other drivers that are on the road aware of the incoming over dimensional freight. By escorting the over dimensional truck driver in front (and sometimes, behind as well), the pilot car aids in accomplishing this in a safe manner. Pilot cars for over dimensional transport have flashing lights that indicate their presence.
Why is a Pilot Car Necessary?
The pilot car driver is aware of the other road regulations in the area, and helping the driver to abide by them. Keeping a steady but close distance ensures that the pilot car will be able to alert the driver of any unsafe conditions.
The pilot car also performs a few other functions:
Prevents any oncoming traffic from interfering with the unloading process, especially when using other equipment, such as a forklift.
Ensure that no cars cut off the over dimensional freight truck.
Notify the driver if there is a hazard that might require them to stop altogether.
Use a flag to indicate potential problems to other drivers.
Throughout the ride, the driver and the pilot car will be able to communicate with a radio.
When is a Pilot Car Necessary?
As previously mentioned, the need for a pilot car is determined by the county's regulations. In New York, the specifications are applicable to loads that are greater than:
12 feet in width
80 feet in length
14 feet in height
What are the Requirements for Being a Pilot Car Driver?
In order to become a pilot car driver, one must have an outstanding understanding of driving safety rules. This means understanding how the flow of traffic could possibly cause problems for the driver, and mitigating these problems.
To prove this expertise, pilot car drivers must take a certification exam.
Choose Iron Horse for Over-Dimensional Transport
At Iron Horse Transport, delivering your freight in a punctual and safe manner is our priority. We choose not to see over-dimensional transport as an inconvenience, but as an additional challenge. Our team of experienced drivers will take care of the entire process, and provide the equipment or materials that you need.