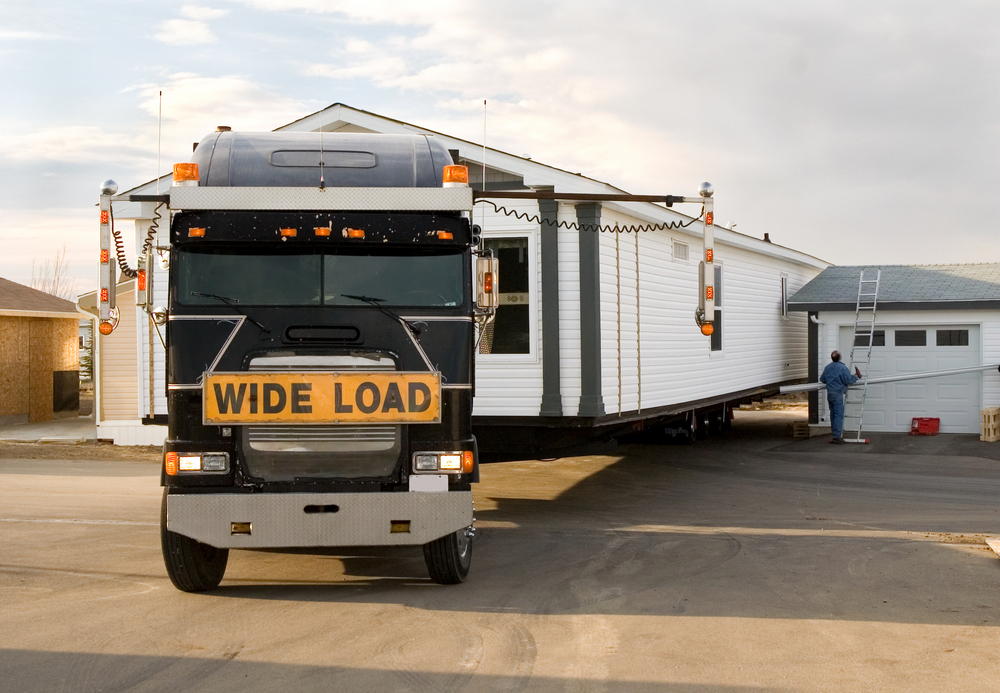 Over-Dimensional Transport: What Is a Pilot Car?
Depending on the local county codes, some areas may require drivers to arrange for a pilot car. The purpose behind a pilot car is simple, and they can help to accomplish the safety goals of New York trucking companies.
Pilot cars help to make other drivers that are on the road aware of the incoming over dimensional freight. By escorting the over dimensional truck driver in front (and sometimes, behind as well), the pilot car aids in accomplishing this in a safe manner. Pilot cars for over dimensional transport have flashing lights that indicate their presence.
Why Is a Pilot Car Necessary?
The pilot car driver is aware of the other road regulations in the area. Also, they help the driver to abide by them. Keeping a steady (but close) distance ensures that the pilot car can alert the driver of any unsafe conditions.
In addition, the pilot car performs a few other critical functions:
Prevents any traffic from interfering with the unloading process, especially when using other equipment, such as a forklift.
Ensure that no cars cut off the over dimensional freight truck.
Notify the driver if there is a hazard that might require them to stop altogether.
Use a flag to indicate potential problems to other drivers.
Throughout the ride, the driver and the pilot car will be able to communicate with a radio.
When Do You Need a Pilot Car?
As previously mentioned, the need for a pilot car is determined by the county's regulations. In New York, the specifications are applicable to loads that are greater than:
12 feet in width
80 feet in length
14 feet in height
What Are the Requirements for Being a Pilot Car Driver?
Pilot car drivers must have an exhaustive understanding of road safety rules. This means understanding how traffic flow could possibly cause problems for the driver. And of course, they must know how to mitigate these problems.
In order to verify their expertise, pilot car drivers must take a certification exam.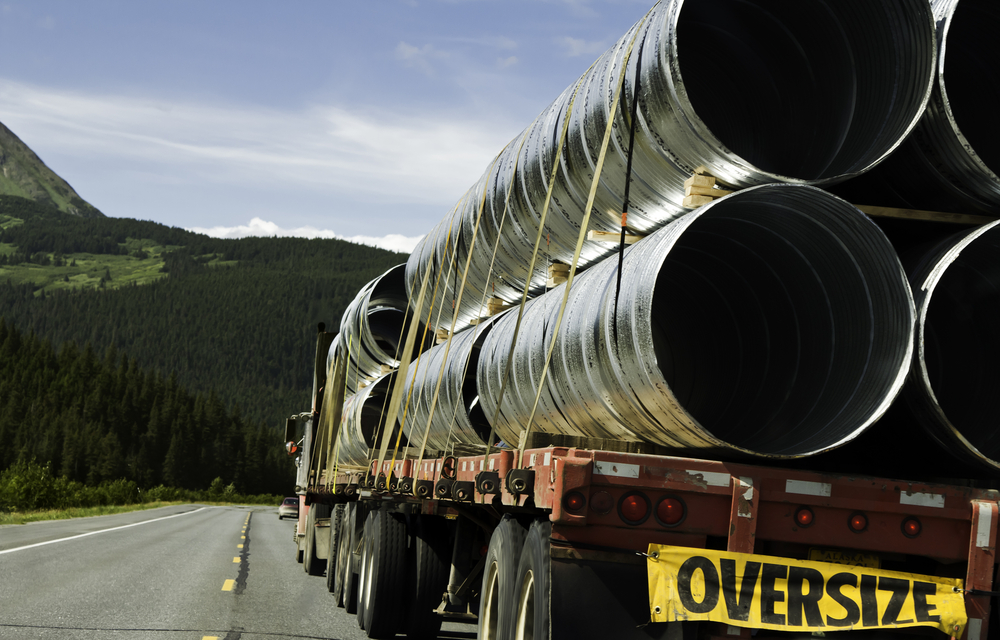 Shipping Over-Dimensional Items with Iron Horse Transport
Iron Horse Transport is New York's leading provider of union trucking services because we have our priorities in order. Basically, we place a firm focus on speed, safety and overall efficiency. With expert, reliable drivers and a commitment to preserving cargo safety, we provide an incomparable level of service in an area fraught with challenges. We regularly perform routine checks, ensuring consistent excellence through truck maintenance, back office support staff and a diverse range of services to remain the right trucking company for you.
In order to keep other drivers (and pedestrians) in New York City safe, we regularly ensure that our drivers maintain safe and reliable standards. And, when on an over-dimensional transport route, we always abide by pilot car regulations. Read on to learn more about pilot cars, and why following these regulations is critical to maintaining a safe environment.
What Is Over-Dimensional Transport?
As a trucking company, we operate a diverse fleet of trucks, each with specific purposes. However, there are some occasions where even the largest trucks can't accommodate the size of certain items. In times like these, over-dimensional transport becomes a necessity.
Generally, trailers are eight feet wide. While this is suitable for most cargo, there are some packages that exceed these constraints. For example, some materials for use in union job sites may be sized at over 15 feet. Freight may interfere with various obstacles along the road – including overpasses and signage.
In order to deliver this freight safely, there are a few measures that over-dimensional truck drivers must take.
1. Route Surveys
Of course, with such large freight, the potential for encountering hazards is a lot higher. While convenient, over-dimensional transport can undoubtedly be dangerous in the wrong hands. Therefore, route surveys are easily among the most reliable ways to counteract these obstacles.
Route surveys help trucking companies plan out their travel itinerary safely. In doing so, they can ensure that the lanes are of appropriate size and width. Also, they ensure that there are no other restrictions along the way.
2. Safe Trucks
With enormous, oversized freight, the potential for damage in an emergency is much higher. Since your freight safety is one of our central priorities, we utilize any resources at our disposal to ensure minimal risk.
We equip each of our trucks with air ride suspension. This feature uses an air-cushioning system instead of traditional steel springs to ensure your cargo does not experience damage from sudden impacts or turbulence on the road.
3. Permits
By New York standards, many over-dimensional transport trips require drivers to have permits. Obtaining the proper permits ensures that we comply with regulations. Also, compliance ensures that we won't receive any violations throughout shipping.
One other critical factor with over-dimensional transport is assigning a pilot car, when the area regulations call for it.

Conclusion
At Iron Horse Transport, delivering your freight in a punctual and safe manner is our priority. We choose not to see over-dimensional transport as an inconvenience, but as an additional challenge. Our team of experienced drivers will take care of the entire process, and provide the equipment or materials that you need.